Latest NFL Leads
Zach Wilson Throws Worst Interception of Young Career So Far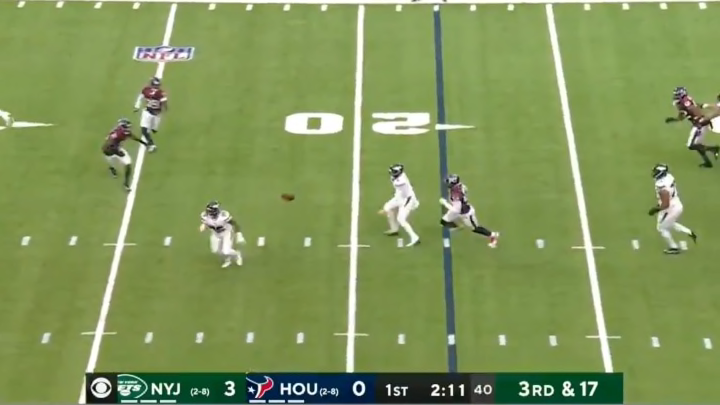 Zach Wilson.... wyd? /
Zach Wilson has not played the last month's worth of games after hurting his knee against the New England Patriots back on October 24. Today was his first game back. He threw his 10th interception of the year in the second quarter. And it was, remarkably, the worst one yet.
Feast your eyes!
This is Carson Wentz-type stuff. Never seen a more Jets play in my life. Wilson has thrown some bad ones this year, but what are you doing, man?
Rookies get a lot of leeway, as they should. But Wilson's turnover problem is looking to be more severe than anticipated, even for a first-year QB on a terrible team. This is the kind of bone-headed mistake that even average quarterbacks just do not make. He has a long way to go.