The Sign-Stealing Scandal May Be Coming For the Yankees Next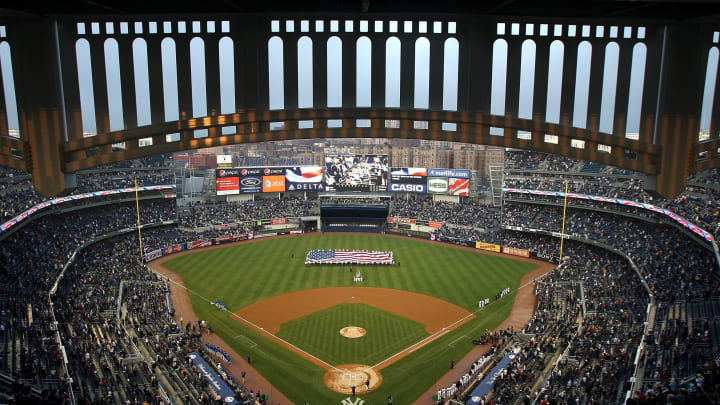 Yankee Stadium / Ezra Shaw/Getty Images
Like a bad case of the gout, every time MLB thinks it has left the sign-stealing scandals in the past, it comes back with a force. The most recent case came late last night from the ever-persistent Evan Drellich of The Athletic, who reports that a judge has ordered the unsealing of a 2017 letter between the New York Yankees and Major League Baseball that could cause "significant reputational damage," to the parties involved.
You can read the full article here, but in summary: DraftKings players filed a lawsuit against MLB, accusing the league of defrauding them in wake of the sign-stealing scandal. New York Judge Jed Rakoff ruled in favor of the defendants, which includes the Houston Astros and Boston Red Sox, but the accusers submitted a petition for Rakoff to reconsider with an additional accusation that commissioner Rob Manfred covered up the Yankees' sign-stealing in 2017. The letter they successfully demanded to be unsealed contains proof of that-- or so they claim.
The judge has ruled that the league and the Yankees must submit a "minimally redacted" version of the letter, edited to protect individual privacy. A Yankees official told Drellich that they aren't trying to cover up "a smoking gun" with all of this; they simply don't believe releasing the full letter is relevant to the case at hand. Which, given they weren't part of the initial lawsuit and were brought in for what appears to be a last-ditch effort to save a case, wouldn't be all that surprising if true.
But we won't know until Monday at 12 PM ET, when the Yankees and MLB are required to submit the letter to the court. Just add it to the list of the other problems baseball is staring down right now.