Yankees, Guardians Fans Brawl in Bleachers During Game 3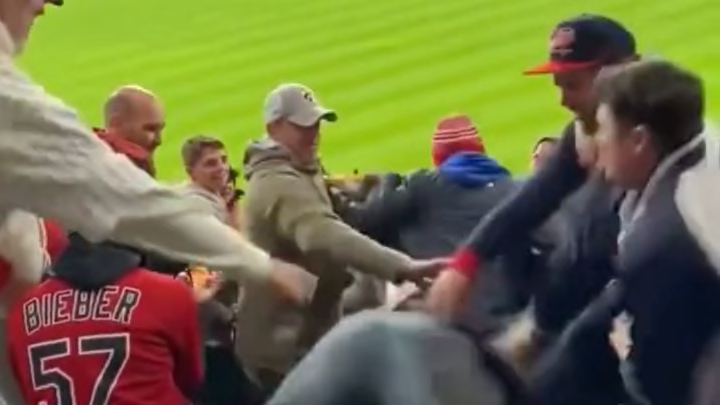 Brawl /
The Cleveland Guardians came back from a two-run deficit in what could be a series-deciding victory last night against the New York Yankees in the Divisional Round of the American League playoffs. The epic walk-off win did not come without fireworks in the stands, though, as Yankees and Guardians fans squared off in the bleachers and left one fan tumbling down several rows of seats.
Check it out:
It seems this video did not even capture the extent of the fight as you can see the fan who ate it down the seats get back up near the end.
Never great to see tempers flare like that in the stadium and it's even worse when you're the guy going head over heels in a viral video.