XFL Ratings Continue to Freefall After Week 3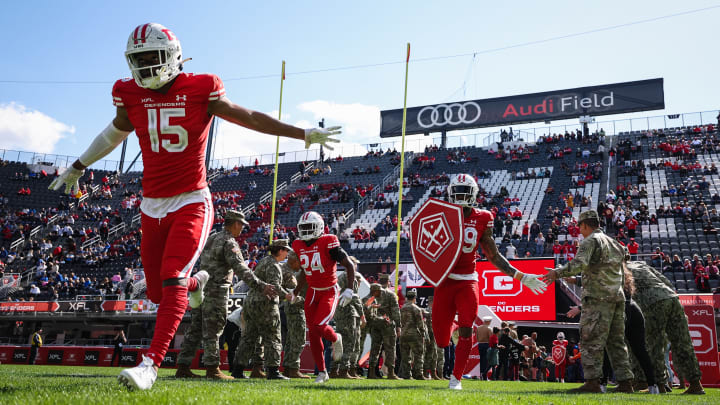 XFL / Scott Taetsch/GettyImages
Despite some lengthy beer snakes and an on-field brawl, XFL viewership is falling prey to a familiar problem-- quickly fading interest. The ratings for the opening week of the year in February were pretty good. Week 2 ratings took a swan dive off a cliff. The numbers for this past weekend were released and while the drop-off wasn't as steep, they still declined.
In total the Week 3 XFL games averaged 571,500 viewers. Week 2 averaged 665,000. Week 1 averaged 1.3 million. You see the trend. It's not great.
It also is not a surprise. This has been par for the course in this field over the last four years. The Alliance of American Football and the USFL suffered similarly as their season went on. Even the prior iteration of the XFL pre-The Rock did. The novelty simply wears off. It is a pretty much impossible problem to solve for any sport that is not already deeply ingrained in the fabric of the country. For this week, matters were not helped by the slate of games only being available on cable. Again, very similar to the pattern we've seen from alternative versions of the XFL in recent years.
So it's all pretty much par for the course, even if the statistical drop-off in eyeballs is steep enough to raise eyebrows. Once we get stable numbers on a week-to-week basis we can draw final, big-picture conclusions about the audience base of the XFL. The real test will come next week to see if we'll get those stable numbers or if the viewership tumble continues.