Women Engaged in Vicious Fight in Stands During White Sox-Cubs Game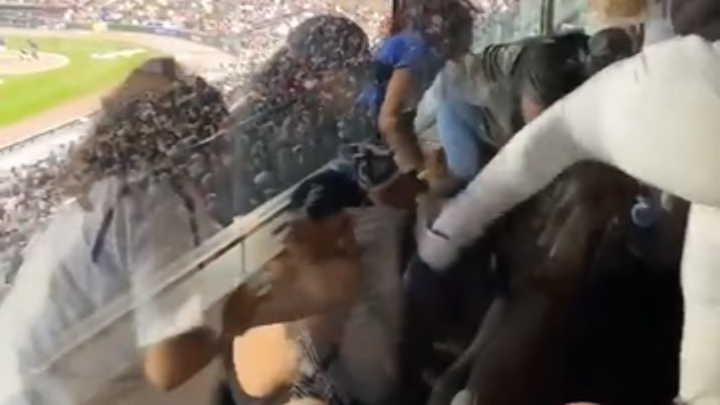 The Chicago Cubs beat the Chicago White Sox Wednesday night in a 10-7 thriller on the South Side. While the action on the field was hot, the happenings in the stands were just as spicy. A group of women got into a violent brawl in the stands that featured a ton of punches thrown.
This wasn't the ordinary fan fight where there are a few half-hearted punches before other spectators pull the combatants apart. No, this was a long, sustained fight that featured a lot of violence.
Check it out:
Not only are the women in the foreground fighting, but rewind it and check out the guys in the background. The guy in the blue shirt is absolutely pummelling someone. This is some absolutely insane footage.
Here is where I remind you that showing up to a Major League Baseball game and fighting with people is ridiculous and you shouldn't do it. And if you do, I hope they ban you for life from every MLB stadium. I mean, look, I'll probably publish video of that fight on our site, but I'll still wag my finger at you. A guy's got to make a living, after all.