Will Hernandez Ejected For Hitting Official During Cardinals-Panthers Fight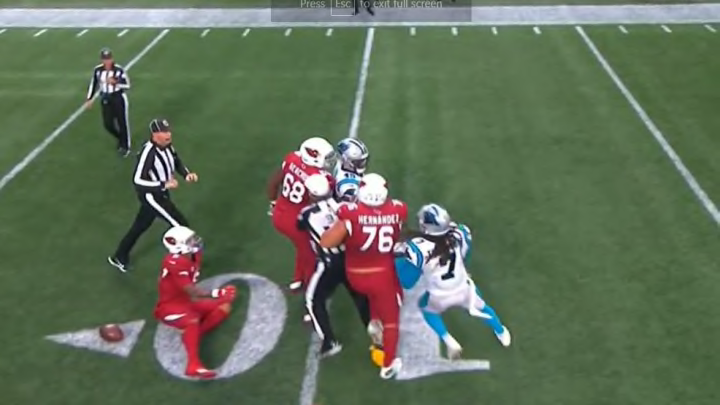 The Arizona Cardinals and Carolina Panthers had a scuffle during the second half on Sunday and it resulted in an ejection. But in a twist, the player ejected was sent packing for nailing an official, not an opposing player.
Cardinals guard Will Hernandez was tossed for plowing into referee John Hussey.
Here's the fight:
And here's a closer look at what Hernandez did:
There's not a lot there but rules are rules. Hernandez was tossed immediately and will almost certainly be receiving a hefty fine this week. The NFL does not take this kind of thing lightly.
The Cardinals lead the Panthers 20-10 early in the fourth quarter of an ugly game.