Wild Brawl In Women's Porta-Potties at Morgan Wallen Concert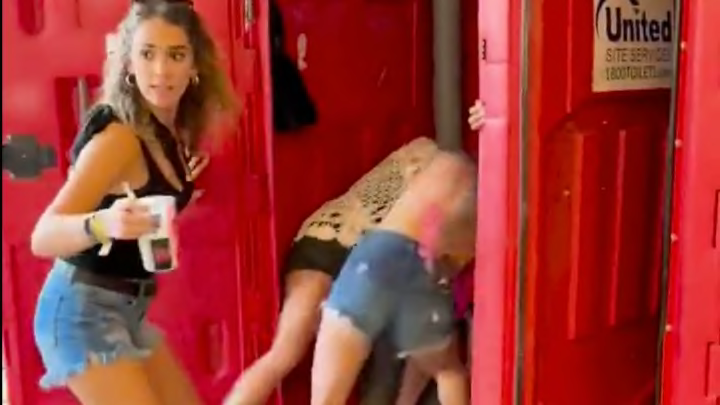 Okay, where to even start with this one? You see the characters. Some cowgirls. You see the venue. A Morgan Wallen concert at PNC Park in Pittsburgh last night. You see the arena. A line of porta-potties. You see the words "cage match." Combine it all and it just seems like there's no way the impossibly high expectations will be met. Then you press play and it delivers and does not stop delivering until the 35 seconds are done and you start to understand this country in a way that would usually require an entire month's worth of old Charles Kuralt segments.
From the woman who has the field presence to calmly hand off her drink to a helpful assistant so she could really get after it, some dude in a visor whose peacekeeping efforts left a bit to be desired, to a late-arriving player to the pile who asserted her dominance, this fracas had it all.
The footage speaks for itself and there's not much to add except maybe this. Can you even imagine what the ride home was like for all those featured here? What do they even say when asked how the concert went? What's the move — just go back to the seats with a fresh beer and try to put it behind you to enjoy the music?
So many questions.