Why Hasn't Roger Goodell Disciplined Jim Irsay Yet?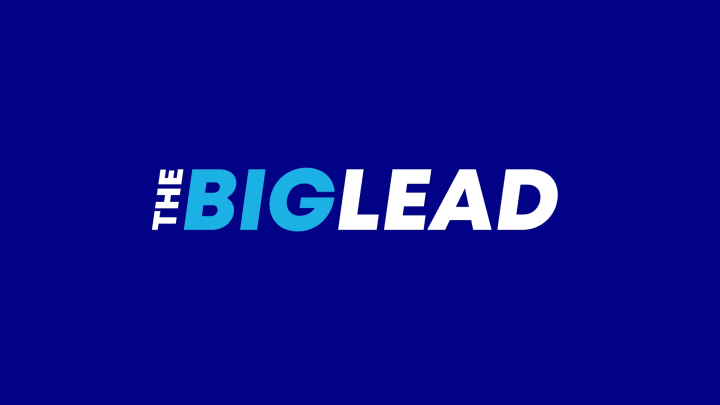 In contrast to the swift action taken by NBA Commissioner Adam Silver in response to Donald Sterling's privately recorded words, the NFL has yet to do anything in regard to Jim Irsay's alleged actions. Irsay, as you probably recall, was arrested in mid-March on suspicion of driving under the influence, and found in possession of several bottles of pills for which he did not immediately prove prescription, as well as over $29,000 in cash.
As Mike Freeman noted in the aftermath, owners are subject to the NFL's personal conduct policy. According to Carmel Police Lieutenant Joe Bickel, Irsay remains under investigation but has not yet been formally charged in the case; the reason it has taken this long is that they obtained a warrant for a toxicology test, the results of which the officer says can take several months, after Irsay initially refused a blood test.
Irsay emerged from a public hiatus this past weekend to start tweeting again and participate in the Colts' NFL Draft war room.
"We are monitoring the legal proceedings, as we would in any matter of this nature," NFL spokesman Greg Aiello tells The Big Lead by email. "Once it is clarified by the court, we would take additional steps as necessary."
At face value, Aiello's statement sounds very reasonable. In America, we are presumed innocent until proven guilty. However, the NFL's Personal Conduct Policy has been applied in a different manner for players, and states:
"While criminal activity is clearly outside the scope of permissible conduct, and persons who
engage in criminal activity will be subject to discipline, the standard of conduct for persons employed in the NFL is considerably higher," it reads in part. "It is not enough simply to avoid being found guilty of a crime."
Punishable offenses include criminal possession of substances of abuse, conduct that "imposes inherent danger to the safety and well being of another person", and conduct that "undermines or puts at risk the integrity and reputation of the NFL". The NFL also retains the power to initiate its own independent investigation, after which Roger Goodell has "full authority to impose discipline as warranted". When asked for comment on the Irsay situation, NFLPA spokesman George Atallah said, "Our players expect fair and equitable treatment for everyone in the NFL community."
In 2010, Goodell used almost that exact wording highlighted above to justify suspending Ben Roethlisberger for six games (which was later reduced to four) after the Steelers quarterback was accused of sexual assault. "My decision today is not based on a finding that you violated Georgia law, or on a conclusion that differs from that of the local prosecutor," Goodell wrote in a letter to Roethlisberger after prosecutors opted not to press charges. "That said, you are held to a higher standard as an NFL player, and there is nothing about your conduct in Milledgeville that can remotely be described as admirable, responsible, or consistent with either the values of the league or the expectations of our fans."
In response to our question about whether the NFL has launched a separate investigation into Irsay, Aiello replied, "We do not interfere in law enforcement investigations."
Irsay was also reported by the Indianapolis Star to have used Colts money to finance a house for an acquaintance, Kimberly Wundrum, who died in the home of a suspected overdose. Criminal or not, one would presume that, coupled with Irsay's arrest, this would be a red flag for the NFL.
Even if Jim Irsay were not officially disciplined before the police investigation concludes, there is precedent that theoretically could have enabled the League to compel him to stay away from official team activities in the interim. Michael Vick, for example, was ordered by Roger Goodell to stay away from Falcons training camp (with pay) when he faced dogfighting charges in 2007.
As our site's Jason Lisk documented last year, Goodell's policies have been inversely correlated with diminishing reported arrests. Beyond that, players don't even have to be involved anything remotely criminal to be disciplined — Terrelle Pryor faced a five-game suspension to start his NFL career over NCAA infractions.
What does more damage to an institution's brand: An employee who violated amateur rules by obtaining free tattoos, or a trio of owners accused of respectively driving under the influence, deliberately stealing from partners, and presiding over (if not participating in) the widespread theft from customers?
Last year, Zygi Wilf lost a civil lawsuit that dated back to the early 1990s' in which the Vikings owner and his family were ordered to pay $84.5 million to their former partners, who were cut out of money owed in a real estate deal. "The bad faith and evil motive were demonstrated in the testimony of Zygi Wilf himself," said Judge Deanne Wilson in describing the Wilfs' "organized-crime-type activities". The NFL has taken no action against the Wilfs and reportedly doesn't plan to.

Last offseason, as I've written verbatim before, Pilot Flying J, whose CEO is Cleveland Browns owner Jimmy Haslam, headquarters was raided by the FBI. In a 158-page affidavit (broken down in thorough detail here) it was alleged that the gas station chain systematically shortchanged high volume trucking customers, who were deemed to be too unsophisticated to notice, out of fuel rebates over a substantial period of time. The fraud could very well have totaled over $100 million and the feds believed that Haslam was aware of his company's widespread theft.

Goodell, obviously outraged over this embarrassment and eager to defend The Shield, told the Cleveland Plain Dealer that "Jimmy Haslam is a man of great integrity. We're proud to have him as an owner in the NFL and think he's going to be a great owner for the Cleveland Browns and their fans here. He's as disappointed as anybody in what happened at Pilot J and he's working hard to fix it and correct those issues, both from a structural standpoint and to make amends."

As of last month, 10 Pilot Flying J employees had pleaded guilty for fraud in relation to the case, copping deals to assist investigators in moving up the corporate ladder. While she said that she did not expect the Browns owner to be indicted, Haslam's attorney Aubrey Harwell estimates that there are "several more that will be charged".

An NFLPA source says that the union is very concerned with how the Commissioner has handled the Wilf and Haslam situations to date. Player leadership is also concerned about whether and how Goodell will ultimately punish Irsay.

Based upon years of evidence, Richard Sherman said last week that he didn't think Donald Sterling would receive a lifetime ban if he were an NFL owner. "I don't think the NFL really is as concerned as they show," he observed. "The NFL is more of a bottom line league. If it doesn't affect their bottom line, they're not as concerned."
Sterling, as Dan Le Batard wrote, was punished more for a "Lifetime Achievement Award" of racism rather than merely his words. Why wasn't he ever sanctioned by the NBA for his actions? "He's never been suspended or fined by the league because while there have been well-documented rumors and cases filed, he was sued and the plaintiff lost the lawsuit," said Adam Silver, demonstrating that the NFL is not alone in deferring to or skirting the legal process based on what's convenient at the time. "That was Elgin Baylor. There was a case brought by the Department of Justice in which ultimately Donald Sterling settled and there was no finding of guilt, and those are the only cases that have been brought to our attention. When those two litigations were brought, they were followed closely by the league office."

"I believe that our ownership understands the world that we live in and how much we value diversity," said Roger Goodell, when asked by Rich Eisen about whether he would speak to NFL owners about the Donald Sterling situation. "That's something that is one of the essential parts of what makes our league successful and has over the decades. So, no, I don't see a need to do that. I believe that our owners understand the importance of doing things the right way."

Do the owners actually understand the importance of doing things the right way, or are their transgressions just glossed over by their Commissioner?