When the Jets Miss the Playoffs in 2012, New York GM Mike Tannebaum Will Be the Scapegoat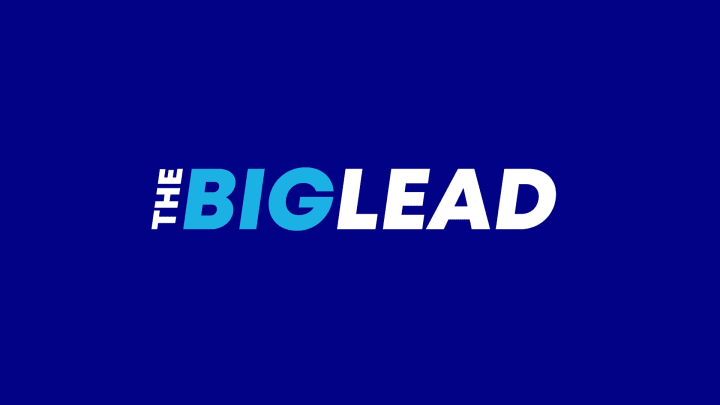 Yes, Mike Tannenbaum, the GM of the Jets, was pivotal in building a roster that reached the AFC title game in 2010 and 2011. (Though I'd argue Rex Ryan was a significantly more important figure than Tannenbaum.)
But Tannenbaum has had a dreadful last 13 months, and I think if he bungles the draft (again) and the Jets miss the playoffs (again), he'll be reassigned somewhere in the Jets' front office. (I have tweeted numerous times he'll be fired, but People In The Know keep telling me owner Woody Johnson loves him and would reassign him rather than fire him.)
Let's count Tannenbaum's awful moves since the Jets lost to the Steelers, 24-19, in the AFC title game.
* Released veterans Kris Jenkins, Jason Taylor, Damien Woody
* Didn't re-sign Jerricho Cotchery
* Let safety Dwight Lowery walk (ended up in Jacksonville) [Ed.Traded Lowery to Jax.]
* Low-balled Braylon Edwards
* Low-balled Shaun Ellis (who ended up in New England)
Some of those players (not Edwards) were late in their career and may or may not have had much left. Still, that's a lot of veterans to part with.
In response, they made two puzzling signings at wide receiver – Plaxico Burress and Derrick Mason. Both were old. Both were not familiar with Sanchez. Mason was traded a month into the season; Plaxico was effective in the red zone, but in five games against playoff teams, he had just one TD. He won't be brought back in 2012.
Wondering why Sanchez might have looked so shaky last year? Of his top four WRs in the 2010 season – Holmes, Edwards, Cotchery, Brad Smith – only one returned, and they were replaced with malcontents like Mason and Plax. Brilliant!
The bigger miscalculation was on the offensive line. Wayne Hunter was simply not ready to be a starter. Injuries hurt, but the awful line was the first domino to fall. It led to struggles in the running game and protecting Sanchez. Lack of protection led to no time to find the receivers. The receivers grew unhappy. T'was ugly. Hunter was a disaster last year, and amazingly, they didn't cut him before Feb. 8th, thus guaranteeing him $2.4 million. Was Tannenbaum paying attention to those contract details? Details don't seem to be a strength of his.
Tannenbaum's free agency struggles continued this year:
* Tomlinson (he'll retire)
* Brodney Pool (their No. 3 safety who was pressed into No. 2 duty after Jim Leonhard went down; he was scooped up by Dallas)
* Jamaal Westerman, a linebacker whom they liked, was gobbled up by the Dolphins
[Obviously if we're going to pin every move on the GM, then we have to give him some props for Aaron Maybin, a terrific pickup.]
Draft:
Tannenbaum took over as GM in 2006 and had back-to-back awesome drafts that helped build the current Jets' foundation. (Unless you believe Eric Mangini was the man in the war room.) Ferguson and Mangold in the first round in 2006 were two home runs. Brad Smith and Leon Washington the 4th round were steals (they've since left the team). In 2007, the Jets took Revis and Harris in the 1st and 2nd round. Two more homers.
It's been all downhill from there:
2008: Vernon Gholston 6th overall was a massive bust, perhaps one of the biggest in franchise history (Blair Thomas is probably the worst). They did get Dustin Keller at the end of the first round, and he's a keeper.
2009: Appeared to be a bounce-back year when they pulled of a heist (sorry, Browns fans), trading up to grab Sanchez and then grabbing Shonn Greene out of Iowa in the 3rd round. Those two picks looked great in their first two seasons. This is a pivotal year for both of them.
2010: Kyle Wilson looked like a great pick at the time, but in two seasons, he's been a non-factor. Their 2nd round pick, Vladimir Ducasse, has been a disaster. Joe McKnight, taken in the 4th round, struggled as a rookie, but broke out as a kick returner last season. Fifth round pick John Connor is starting at fullback.
2011: Too early to call it either way. First round pick Muhammad Wilkerson looked good, but 3rd round pick Kenrick Ellis (who also looked sharp) only played in five games. Fifth round pick Jeremy Kerley figures to play a bigger role this year.
It's safe to say Tannenbaum hasn't hit a home run in the draft since … 2007?
Tannenbaum and the Jets have gambled heavily on the following players, who make large amounts of money:
Mark Sanchez
Santonio Holmes
D'Brickashaw Ferguson
Nick Mangold
David Harris
Darrelle Revis
Antonio Cromartie
I'm not sure that core can get them back to the playoffs.
For most of the 2010 season, it felt like offensive coordinator Brian Schottenheimer was a goner. Then he redeemed himself late in the season, and the Jets went on to the AFC title game. It made sense to bring him back for another year. Of course 2011 was a mess, and when you go through that kind of disaster, somebody's got to go. Out he went.
That scapegoat next year if they miss the playoffs? Mike Tannenbaum.