What Will MMQB Do Without Peter King?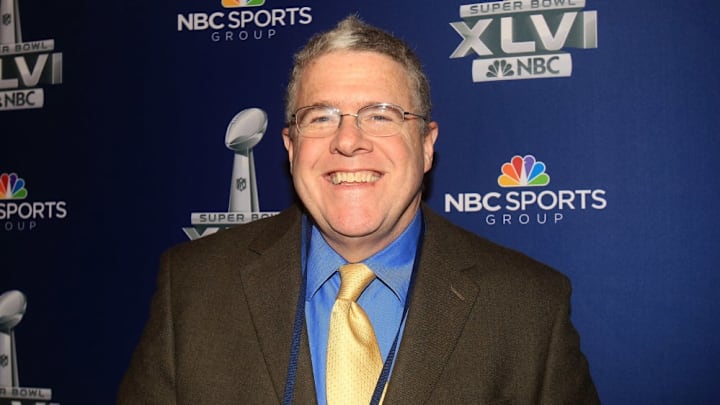 Monday Morning Quarterback is losing their quarterback, Peter King. The question is whether Sports Illustrated is ready, like the Packers were after Brett Favre.
Sports Illustrated must determine whether the roster of football writers can excel without King — if those even writer stay with the company.
If there's one thing that was clear with the MMQB group, it's that King was their revered leader and mentor. He may have wanted to step away from a leadership position, as he indicated to The Big Lead's Ryan Glasspiegel. But that may not stop some from following King to NBC Sports. When Bill Simmons left for HBO, The Grantland crew reassembled at The Ringer, an HBO-powered project. It's not hard to imagine something similar happening with MMQB
If they don't follow King, then The Athletic would be a logical option to absorb some of the group's talent. A number of the writers seem like natural fits on The Athletic's creative-feature-driven coverage. The subscription-based sports site seemed like a potential landing spot for King. And as we've seen, The Athletic hasn't been afraid to spend big money on big names in the sports media space.
It's not totally clear if, after investing so much money in the project, Sports Illustrated wants to continue that commitment to MMQB. They already folded the group into SI.com. So technically MMQB is no longer the independent entity it once was. And Sports Illustrated has a history of cutting big name writers in past years. Keeping that talent in one place may be an overwhelming task for SI, and one they may not be intent upon performing.
The MMQB has been a football nerd's dream. That dream doesn't necessarily die with King's departure. They have the talent to keep the project alive. King has been intent upon readying them for his departure, whether that effort was conscious or not.
They can spin their own personalities and voices into the site while preserving some of what made King so enjoyable to read. With King, there's the sense that he's so tapped into news that he only breaks a tiny fraction of what he hears. There's no player who won't give him an exclusive interview. There's integrity and a no-bullshit approach to every piece, even his single mock draft which he counter-promotes.
That's what MMQB will have to preserve.
Albert Breer's lengthy columns have begun to resemble King's. They feature breaking news, analysis and creativity. His pre-draft columns were must-read pieces for draftniks. Gary Gramling has turned a popular section of King's column into a post (5 things I think I think). Jenny Vrentas and Robert Klemko have built impressive credibility and access, which has brought to life sensational features (like Klemko's series on Baker Mayfield and Vrentas' story on Bill Belichick and Nick Saban). Connor Orr's creativity was on display in this post where he scouted the Patriots using the book of scouting written by Steve Belichick, Bill's dad. Jonathan Jones managed to write a feature on Lamar Jackson and his mother, a monumental achievement considering the media stonewalling they performed during the draft process.
MMQB — or whatever it becomes — can still be a home for football nerds. It's just that the crew may have to compete, at times, with King over the audience. No one does what King does how King does it. No one can or will write those columns, even if they do have some spin-off on Monday mornings during the football season.
Would Breer write those Monday columns? Would it be a joint effort?
That small question represents the greater question Sports Illustrated must answer: How do they replace King? Can they? If they don't care to try, MMQB may see significant restructuring. But SI should try to make it work. Because King has built a roster capable of handling his departure.