What's Wrong With Philip Rivers? Well, He's the Father of Six Little Kids, Antonio Gates Has Been Hu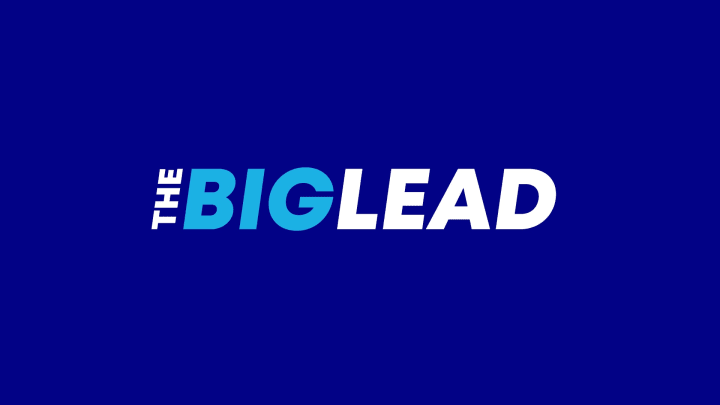 Philip Rivers has thrown 9 interceptions so far this season, and only 7 touchdown passes. Even though the Chargers are 4-2, which is a better start than some of their recent slow ones, Rivers has not been as sharp as he has been over the past three seasons. From 2006-2010, Rivers threw 2 interceptions in 15 of his 80 starts (he has never thrown 3 in a game). So far this year, it is 4 of the 6.
Clark Judge says "something is very, very wrong with San Diego's Philip Rivers and the Chargers' passing game." Doug Farrar of Yahoo Sports discussed it with Greg Cosell of NFL Films.
""I don't think Rivers has been as sharp throwing the football," Greg said. "I think he's missed some throws that he usually makes. The thing that's always impressed me about Rivers is the way he stands in the pocket — there can be four, five, six people around him, and he's oblivious to them. He just has a remarkable ability to throw the ball with bodies around him without seeming to be aware that they're there. But I would say that overall, he's not been as sharp or as consistently accurate as we've seen in the past.""
That's fine, but Cosell, one of the best guys at breaking down film, is stating what has happened. He's not providing a diagnosis or a prognosis. Philip Rivers has not been sharp. His deep throws are a little off from where he has been in the past, so his touchdown percentage is down and his interceptions are up. His yards per attempt is still a pretty healthy 7.9, and his completion percentage for the year is still at 64.7%.
The problem is that he has really struggled in some key situations, despite the four wins. He turned the ball over late against Denver, giving Tebow that chance for late heroics. The Chargers had a late lead against the Jets, and he threw two costly interceptions and then looked out of sorts on the final drive that ended with some short passes and a throw that sailed out of bounds on 4th and 3. His pass attempts are up in 2011 (career high 36.8 passes a game), despite the fact that the Chargers have been playing with a lead more often than not.
So what is wrong with Philip Rivers? Let's go through some possibilities.
1) an injury of some sort is limiting him. Probably not. It's mainly the interception numbers that have elevated, and though his yards per attempt is down from the lofty numbers from the past three years, when he led the league all three seasons, it's not down significantly.
2) Darren Sproles' absence and Antonio Gates' injury. Much was made of Darren Sproles on Sunday night, helping Drew Brees and hurting Philip Rivers by leaving. Sproles is a fun player to watch and a dynamic playmaker. Losing Sproles, I'm sure, will have some effect on the Chargers' offense. It certainly has improved the Saints, going from Bush to Sproles. Then again, the Saints are using Sproles far more than San Diego ever did, as he is averaging 12 touches per game in New Orleans so far, and looking like another diminutive Charger player from the past, Lionel "Little Train" James. Over the last three seasons in San Diego, he averaged 7.0 touches a game.
As for Gates, yes, a healthy Gates will make the San Diego offense better. I don't see evidence that Gates' absence is to cause for the uptick in interceptions. Last year, Rivers threw 14 touchdowns to 5 interceptions in the 6 games without Gates, and the Chargers went 5-1. This year, Rivers has now thrown 2 interceptions in both games Gates played.
3) He and his wife had their 6th child. The Charger fans are discussing it. I'm talking from experience here, well, not with 6. Can someone put on another pot of coffee?
4) It's just random and he'll bounce back. This is my guess. Sure, we all have good days and bad days. Sometimes they come in different distributions. Especially when it comes to interceptions. Interceptions are relatively rare, but big and notable events, for a quarterback. He's been a little off and they've come more frequently. Some of the ones I've seen are the result of some scheming by the defense to catch Rivers by doing something unexpected. Jared Allen made a great athletic play on one in the Minnesota game, peeling off to cover Mathews as he came out of the backfield. The Vince Wilfork one? Rivers probably wasn't expecting Vince to drop out right into that spot. The NFL.com Playbook blog has a break down of the key Kyle Wilson interception in the 4th quarter. This is one of those little things that again shows why Rex Ryan is such a great defensive coordinator, mimicking one type of coverage behavior but going to another to counter how the quarterback will react. The Jets showed man by Wilson following a receiver across the field pre-snap, but were really in zone, with Rex probably anticipating motion on that play so Rivers could diagnose it as man.
Sometimes the breaks beat the boys, and sometimes the QB gets fooled. It's adjustments to the adjustments and my guess is Rivers will be fine. I found other quarterbacks who threw 2+ interceptions in the first six games, and while there is a lot of chaff there, if we focus on the guys who were good quarterbacks, they bounced back typically. He's not the first and won't be the last to have a stretch of 6 games with several 2 interception games mixed in. Those guys who had been above average quarterbacks and were still in their prime years–Troy Aikman, Steve Bartkowski, Terry Bradshaw, John Elway, Dan Fouts, Steve Grogan, Peyton Manning, Dan Marino, Carson Palmer, Kenny Stabler, and Danny White–averaged 2.5 interceptions over the first 6 games and 1.1 over the final 10, which is league average.
While Philip Rivers has been struggling relative to his standards, at this point, I don't see any reason to think this is more than a six game stretch at age 30 where he's just had some off games. Maybe a little sleep wouldn't hurt either.
[photo via Getty]