West Virginia Kicker Casey Legg's Egregious Flop Was Delightful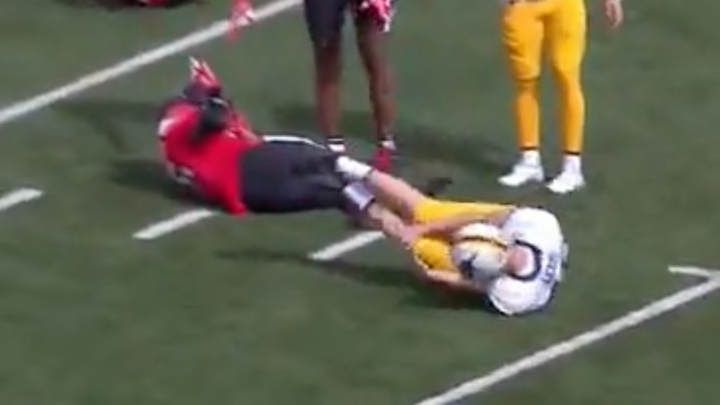 West Virginia and Texas Tech are smackdab in the middle of one of those Big 12 games that gets so weird near the end everyone gets disoriented, but Mountaineers kicker Casey Legg provided a little appetizer with a comical and ineffective flop while splitting the uprights from 38 yards. Viewers who get queasy at the sight of senseless violence should think long and hard before watching the below video because it is troubling.
Look, a lot of people are going to get on the magnificently named Legg for going down as though a city bus rolled through, but that's just smart football right there. There's an old saying that if you aren't cheating, you aren't trying. It doesn't have the same ring to it yet let me offer "if you aren't embellishing, you're leaving free penalty yardage on the table." We'll get someone to punch that up.
Would that we could all have a kicker so willing to put himself on the line for the team. And for physical comedy.