Fan Gets Crushed By Security After Running on the Field During Commanders - Giants Game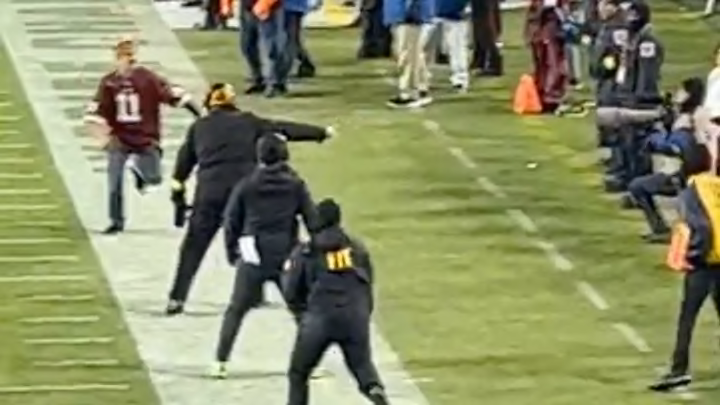 The New York Giants visited the Washington Commanders on Sunday night. It was a rough start for the home team, but a fan running onto the field inspired the Commanders to start moving the ball in the second half. The fan ran onto the field during a Washington drive and got drilled by security. The Commanders scored a few plays later.
Honestly, this doesn't look like a very inspiring effort. He is running out of bounds and gets taken down pretty easily. However, the Commanders scored, so maybe Washington might need to adopt a rally idiot.
He was certainly happy with himself.
Finally, the Commanders have a mascot.