Washington Commanders' Song Is Still A Jam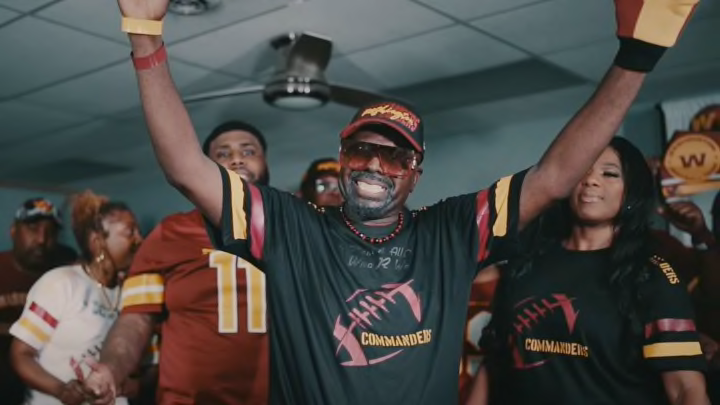 The Washington Commanders are off to a 1-3 start and Carson Wentz has done little to ingratiate himself to the fanbase. Ron Rivera is cursing like a sailor and saying he understands the frustration. Things feel a bit bleak and like they are destined for another empty season. And it takes something special to pull a team out of such a funk because objects in negative motion tend to stay that way unless there's an injection of positivity.
Thankfully for Hogs enthusiasts there's a months-old jam from OH Goody featuring Big57 that could just be the trick. Titled Commanders Song, it is a very literal appreciation of the football team that's played in Washington.
In terms of fan-created music, this sets a pretty high bar. It gets stuck in your head and plus you learn something with all the factoids. Excellent work all-around. It's probably not going to turn around for the Commanders this year but if it does, mark this down as a turning point. Even if it happened before the season. Because based on the 11,000 YouTube views, the masses probably missed out on the experience.