Was Urban Meyer Alright With Players Publicly Asking Taylor Swift and Ronda Rousey Out?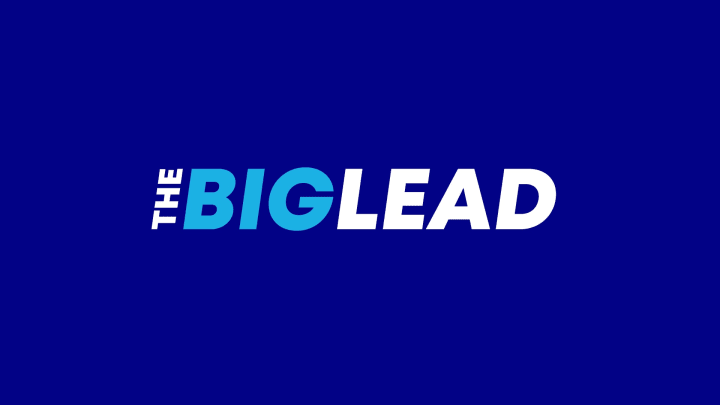 Urban Meyer joined my podcast this week to talk about his new book, Above the Line. Co-authoring with longtime former Daily News writer Wayne Coffey, Meyer discusses general leadership principles, and weaves them into an experiential narrative about last year's national championship season for his Ohio State football team.
While we had Meyer on the line, we asked about the challenge of juggling three quarterbacks in Braxton Miller, Cardale Jones, and J.T. Barrett, all of whom could start almost anywhere in the country. This depth at that position is perhaps unprecedented. But, all told, there are far worse issues for a football team to have. We also discussed the moment that Meyer wrote about in his book in which he noticed that Cardale Jones had temperamentally turned a corner.
When questioned about Ezekiel Elliott and Cardale Jones asking Taylor Swift and Ronda Rousey out on social media, Meyer chuckled. "I don't give much thought to it," he said. "I don't get too involved. We monitor everything, and as long as it doesn't border on [dis]respect, if they see two very attractive young ladies they want to ask out, that's their business."
Later in the conversation, we talked about how Tim Tebow embodied the 10-80-10 philosophy that Meyer wrote about in his book, consciously seeking to get the best out of his teammates in his years at Florida. Given some of the pocket passers we've seen in the NFL, especially at back-up, was it surprising to Meyer that Tebow hasn't been given a shot as a change-of-pace starter since Denver in 2011?
At the end, we asked about Aaron Hernandez, who has been found guilty of murdering Odin Lloyd and is currently facing charges for a double homicide in Boston. While in Gainesville, Hernandez was investigated (though not charged) in an attempted murder, which may have stemmed from a nightclub altercation. In a separate incident at a restaurant, police recommended battery charges against Hernandez; however it's unknown whether or how the case was finalized. Were these things that Meyer talked about in his pre-draft conversations with Bill Belichick, with whom he is known to share a close relationship?