Was Colin Cowherd's Blasting of John Wall a Publicity Stunt to Lock Down His CBS Sitcom Deal?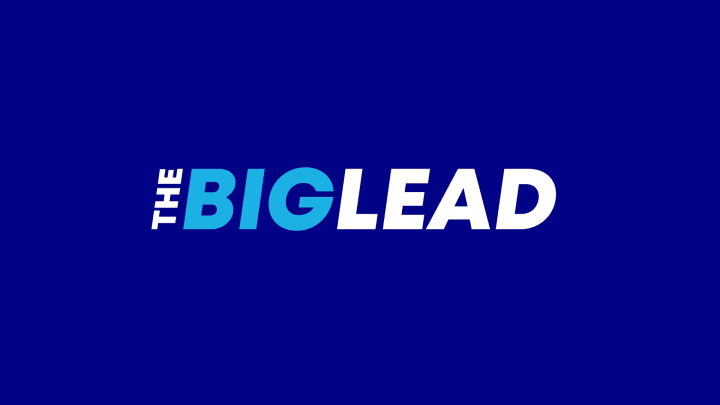 Two weeks ago, ESPN radio host Colin Cowherd spent a few days trashing
Washington Wizards' rookie John Wall. It began when Cowherd watched Wall's dancing introduction at his first home game (video after the jump) and the relentless hammering continued for a few days, spilling into last week. In the midst of this ill-conceived rant, Cowherd inexplicably asked, "Who's your Dad?" as if that is somehow relevant when talking about a point guard (Wall's father is dead). A few days ago, Cowherd landed a sitcom deal. Let's play connect the dots.
Cowherd's radio show is televised daily on ESPNU. Since there's nothing on TV at 10 am (the 90210 re-runs on Soapnet are currently in the post-college years, which are dreadful), and we can only stomach so many episodes of Sportscenter, we usually tune in to Cowherd's show. His last rant – the one about Wall's dad – should have led us to the conclusion that Cowherd had an end game in sight. We recall him saying something to the effect of, "oh man, everyone's talking about me … the Washington Post, the bloggers are in a frenzy, the Sporting News … wow …"
What Cowherd might really have been saying: "Hey CBS, see that? I'm outspoken. I'll say anything. And people will pay attention and talk about me. Come on, let's seal the deal with this sitcom." A week after his last rant about Wall, Cowherd landed a sitcom deal. [We have no clue how long he had been in talks with CBS about the deal.]
In the same vein as an athlete blowing up in a contract year, how do we know Cowherd's agent didn't say, "you know, if you were able to find yourself in the news this week for something controversial … well, that could help our chances locking this down. Any publicity is good publicity."
Enter John Wall. The perfect scapegoat. A one-and-done college hoops star who was the No. 1 draft pick, played for Public Enemy No. 1 in college basketball (John Calipari) and playing in a major media market on the East Coast.
You know, the guy who got a 3.5 gpa at Kentucky. The guy who has never been arrested. The kid who everyone – reporters, coaches, you name it – speaks glowingly about. The guy who already registered a triple-double less than three weeks into what appears to be the start of an impressive and lucrative career. You might notice that nobody at ESPN backed up Cowherd on this topic. No tweets or columns agreeing with him, and we don't recall Cowherd inviting any DC media types (or ESPN NBA talking heads) on the show to talk about Wall.
Because he knows his Wall rant was illogical bullshit. And we think he did it to close the sitcom deal.