Vince Vaughn Says Peyton Manning Inspired the Football Scene in 'Wedding Crashers'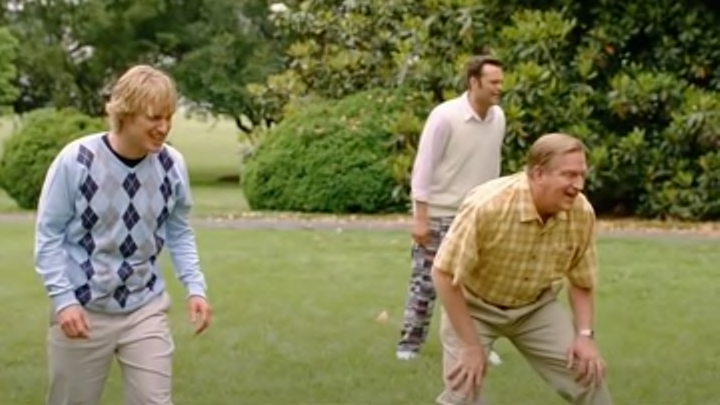 Vince Vaughn was the final guest on the Week 7 edition of the Monday Night Football ManningCast. Following Bill Burr and Barack Obama, Vaughn was under a lot of pressure to deliver. Luckily, he had stories of football movie magic from Rudy and Wedding Crashers and did not disappoint.
First he talked about filming at halftime of a Notre Dame game.
Vaughn played quarterback Jamie O'Hara in his first real movie role, but didn't actually get to throw a pass when his character got in the game. A year later Peyton Manning arrived on campus at Tennessee. By the time Wedding Crashers came out in 2005, Eli Manning was entering his second year in the NFL and Peyton was well into his Hall of Fame career and famous for the way he called plays at the line of scrimmage. This inspired Vaughn's performance in the football scene in Wedding Crashers.
A few minutes later Eli tried to replicated Jeremy's cadence on the broadcast.
That's some good television during a blowout Chicago Bears win over the New England Patriots. If only Peyton and Eli had asked him about Old School when he changed the subject to analytics.