Viktor Hovland's European Teammates Visibly Unsettled By Hearing His Favorite Metal Music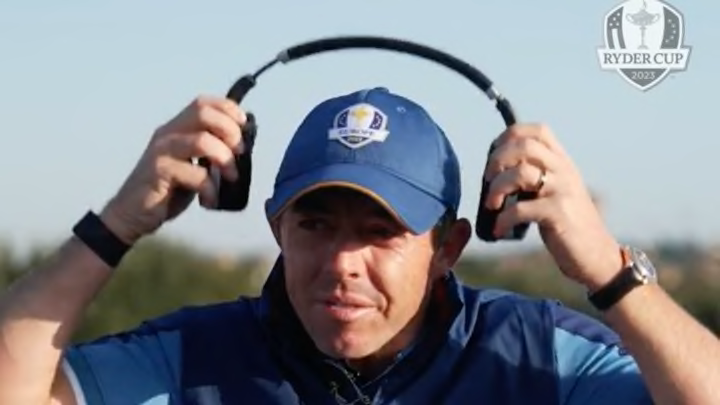 It's going to be a fabulous weekend of being unabashedly patriotic and rooting for the United States to beat the Europeans in Ryder Cup action taking place in Rome. America is a slight favorite even though it's been a long, long time since they captured the crown on foreign soil. Which is slighly surprising to me because Viktor Hovland is on the other side and if there's anyone in golf you don't bet against its the FedEx Cup champion from Norway. No one on any tour was more consistent last season and he's only getting better at age 26 and, most importantly, everyone loves him.
Part of the reason for that is because he's never, ever had a media misstep and becomes more endearing with every little factoid or interview that creeps out. The latest tidbit — at least to us — is that he's a big metalhead.
Hovland was asked about his favorite music to fill out pre-event content for the Ryder Cup and had a unique answer that wasn't Taylor Swift or Imagine Dragos or something boring. He says his favorite song is Instill by Swedish hardcore group Humanity's Last Breath and his favorite group is Vildhjarta. Then they made his teammates listen to some of this stuff and they weren't fans of it. In fact, everyone but Justin Rose had something smart to say about it.
I don't know. Hovland is one of the chillest people in all of sports. So obviously whatever he's doing is keeping him centered and happy. He's not the first name that would come to mind when you think about listening to something insanely aggress while pushing around weight in the iron temple, but whatever works.
Would love either of the groups he mentioned to do a metal take on the Masters theme song when, not if, Hovland wins one.