Nobody Loves Watching Viktor Hovland Thrive More Than the Norwegian Golf Announcers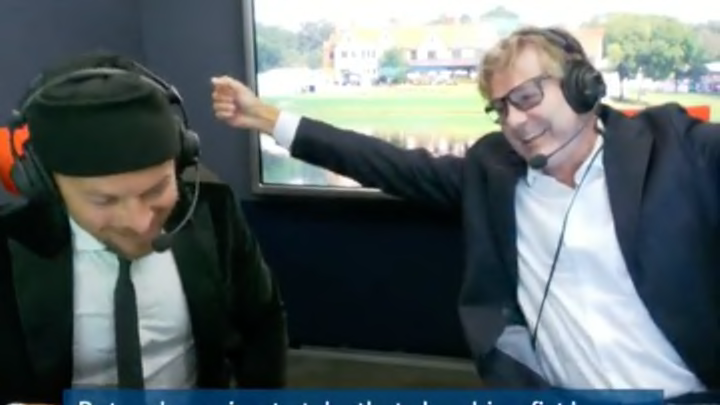 Viktor Hovland went on a two-week heater at just the right time this month as he submitted two absolutely stellar scores on consecutive Sundays to win the BMW Championship and then the Tour Championship. It's always incredible to watch a professional athlete ascend to a higher plane of existence for a brief period of time and the Hovland experience was no different. He shot a 63 on Sunday following a course record 61 at Olympia Fields, and nearly every shot was perfect throughout those rounds.
There was nobody on the planet (other than Hovland's blood relatives) more happy to see it than Norwegian announcers Per Haugsrud and Henrik Bjørnstad. The pair have become fan favorites in recent years as they have followed Hovland on his career arc. They had a particularly good time as Hovland caught fire.
First at the BMW Championship:
And then at the Tour Championship:
The latter is a bit more muted than the former because Hovland kind of came out of nowhere to destroy everyone and win at Olympia Fields for the BMW Championship, but had a six-shot lead entering the final day of the Tour Championship. Both are still extremely genuine reactions that all of us have felt at one time or another about a professional athlete close to our hearts.
These guys rule. Such pure joy in the success of a young golfer. The kind of thing that makes it impossible not to root for everyone involved. May Hovland continue to rise and we get more clips from Haugsrud and Bjørnstad because it makes the game all the more enjoyable.