VIDEO: Tony Stewart Runs Over, Kills Other Driver in Dirt-Track Race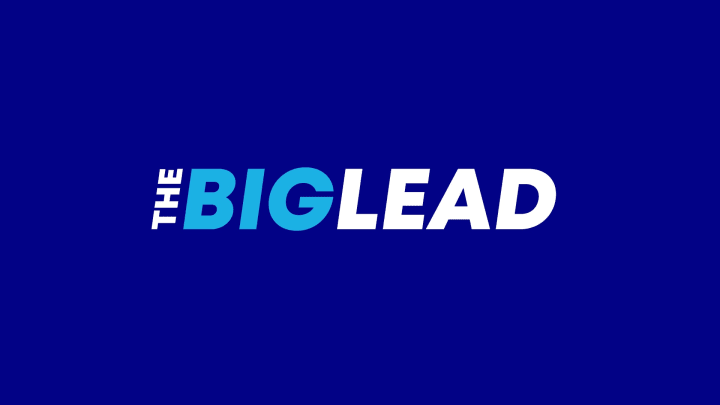 Tony Stewart struck and killed sprint car driver Kevin Ward, Jr. during a race in upstate New York Saturday night. Ward spun out and got out of his vehicle, appearing to try to confront Stewart, who hit Ward with his car. Ward was 20 years old. Stewart was questioned and released by local police, and remains under investigation.
Stewart had just returned to the dirt-track circuit recently, after suffering a broken leg almost exactly a year ago in a dirt-track race in Iowa.
Stewart was also involved in a major accident at the same track a year ago, from USA Today Sports:
"NASCAR Sprint Cup Series driver Tony Stewart was right at the center of a crash that involved 15 cars on Lap 7 of the 25-lap feature race on the half-mile oval dirt track. Stewart, seen later chatting with crew members of other teams, said in an interview over the track's public address system that the accident was his fault. Alysha Ruggles, a 19-year old driver from Canandaigua, was taken to Thompson Hospital in her hometown because of pain in her lower back caused by the accident. Witnesses said that Ruggles' car hit the wheel of another, went into the air 20 to 30 feet and came to a stop 50 to 60 feet later."
USA Today spoke with witnesses Adam Dulski and Tyler Graves, the latter whom is a 16 year old sprint-car racer and a friend of Ward's. First, Dulski on what occurred on Saturday night:
""It happened in Turn 2," said the 27-year-old Dulski. "The prior lap, Tony had gotten into him – just spun him, nothing big, just spun him around. The caution came out. He hopped out of the car – the driver of the 13 … he hopped out to go and yell and point a finger at Tony, typical thing. "Tony came around … the back end slid out, and he definitely caught him – I couldn't tell if it was with the front or the back of the car. … The body made contact with the car and went sliding across the track. It was the worst thing I've ever seen." "
And Graves:
""Tony and Kevin were battling. … I believe they got together on the frontstretch, Kevin hit the wall and his tire went down. So he spun between (turns) 1 and 2. He got out of the car after the caution was thrown and began to walk down the track, pointing right at the 14, throwing his hands all around. The last thing I seen Kevin do was put his finger to his helmet." Graves said he saw Ward caught up under the tire and then launched a few yards down the track. Ward hit the ground and didn't move, according to Graves."
Graves, via statements to Sporting News also makes the following claims:
""I know Tony could see him. I know how you can see out of these cars. When Tony got close to him, he hit the throttle. When you hit a throttle on a sprint car, the car sets sideways. It set sideways, the right rear tire hit Kevin, Kevin was sucked underneath and was stuck under it for a second or two and then it threw him about 50 yards." "
If you want to watch the video, click below. WARNING: It is graphic.
VIDEO: Tony Stewart Accident Kills 20-Year Old Kevin Ward Jr.