Victor Wembanyama is Already Breaking Brains on the Court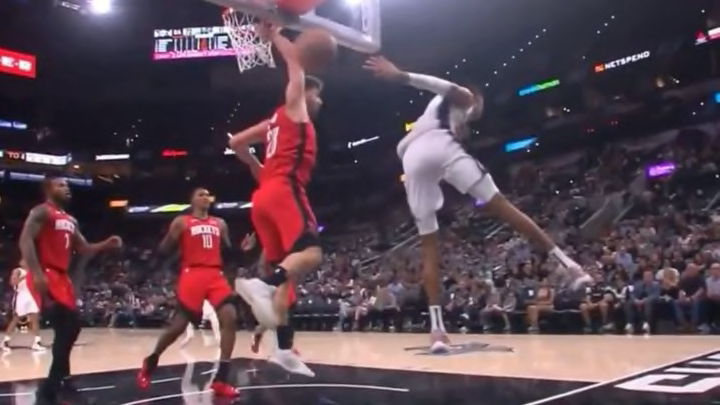 ????????? /
It's one thing to hear about Victor Wembanyama's utterly freakish skillset in combination with his size and athleticism. It is another entirely to see it unfold on an NBA court. Sure, we all watched the ridiculous highlights when he was in France. Many of us even tuned into Summer League to see his debut. He looked the part and gave optimism that he might actually have a shot at living up to the completely insane hype surrounding his long-term future.
But man. To see the things he can do in an actual, honest-to-God NBA game (even if it's preseason) is truly mind-blowing. Wembanyama played 21 minutes in the San Antonio Spurs' exhibition against the Houston Rockets on Wednesday night. He did not play well, shooting 3-of-10 from the floor, but there were still a few plays that will make your eyes pop out of your head.
Like, for example, this assist. An unremarkable box score stat. Yet the video... majestic.
Come on. This guy is 7-foot-4! The game moves slower in the preseason but this isn't a play that wouldn't happen in the regular season. Absurd stuff.
He also nutmegged a defender half his size.
The highlights we're going to see out of this kid are going to be incredible. The Wemby show is here. Let us all hope together that he stays healthy because that's the only thing standing in the way of an all-time rookie highlight reel.