Victor Wembanyama's Massive Hands Make a Baseball Look Tiny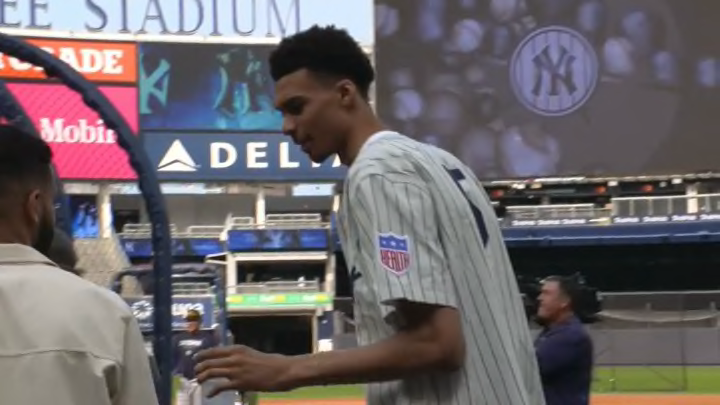 Victor Wembanyama is set to be the No. 1 pick in the 2023 NBA Draft this week, and on Tuesday night he was welcomed to New York to throw out the first pitch before a Yankees game. Seeing a 7-foot-4 future NBA star around a baseball field remains hilarious, but Wembanyama took it to the next level.
Several pictures have emerged of Wembanyama hanging out before the game and they are something. He's so much bigger than everyone around him and he made a baseball in his palm look like a marble.
Check these photos out:
The baseball looks positively tiny:
And here he is standing around next to normal-sized humans.
Going to go out on a limb and say Wembanyama isn't set to aim for an MLB career like Michael Jordan did.
This season, Wembanyama averaged 21.6 points, 10.4 rebounds, 2.4 assists and 3.0 blocks per game for Metropolitans 92 in the French League. The 19-year-old is being hyped as the best prospect to enter the NBA since LeBron James.