Victor Wembanyama Got Dunked On During France - Czech Republic Game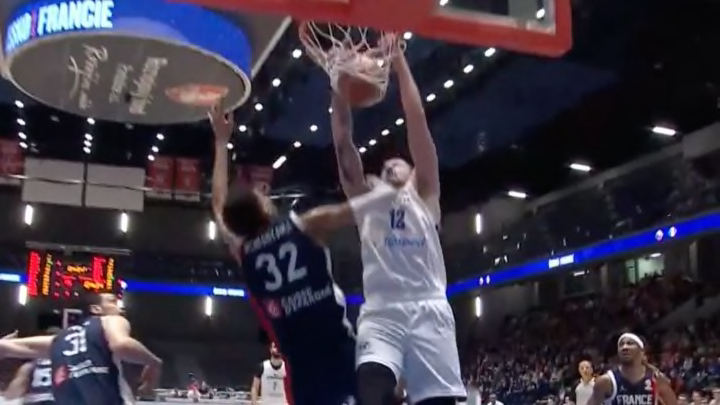 Victor Wembanyama got dunked on during France's 72-59, win over Czech Republic at the FIBA Basketball World Cup 2023 European Qualifiers. Ondrej Balvin got the ball on the block and simply backed Wemby down, turned and dunked on him. It was an absolute Man's Jam, as Ian Eagle might say.
The good news for the future No. 1 pick in the 2023 NBA Draft is that the postups will be few and far between in the NBA. He's not going to spend much time getting backed down in the modern league. Besides, he still managed 22 points, 17 rebounds and six blocks in France's win so worse things have happened.
Meanwhile, Balvin, a 7-foot-1, 237 pound, 30-year old man now has a highlight he can look back at for the rest of his life. Balvin may not have played in the NBA, but he put Wemy on a poster.