USC's Caleb Williams Squirted in the Face With a Water Bottle by Arizona State Player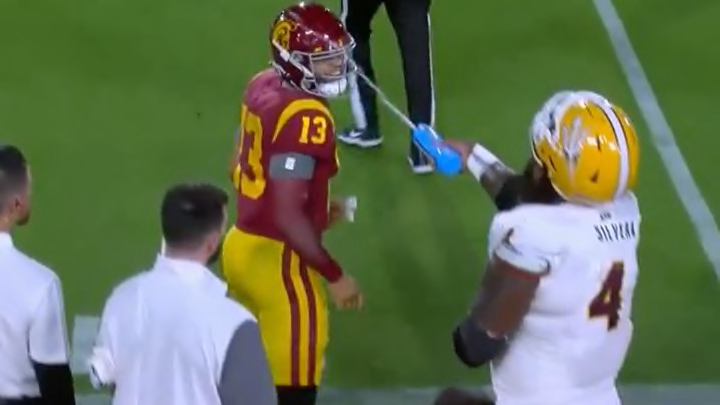 Caleb Williams had a monster game in USC's 42-25 win over Arizona State on Saturday night. The sophomore quarterback completed 27 of 37 passes for 348 yards and three touchdowns and ran for 44 yards and another score. ASU was understandably frustrated and at one point a player squirted Williams in the face with a water bottle.
That's senior defensive lineman Nesta Jade Silvera who finished the game with four tackles and somehow escaped without a personal foul penalty.
First of all, great job getting this on camera. You rarely see someone squirt an opponent with a water bottle. It's such a harmless move, but can lead to absolutely disasterous consequences if someone takes it as the sign of disrespect it really is.