USA 2, Ghana 1: 11 Talking Points After the Heart-Stopping American Victory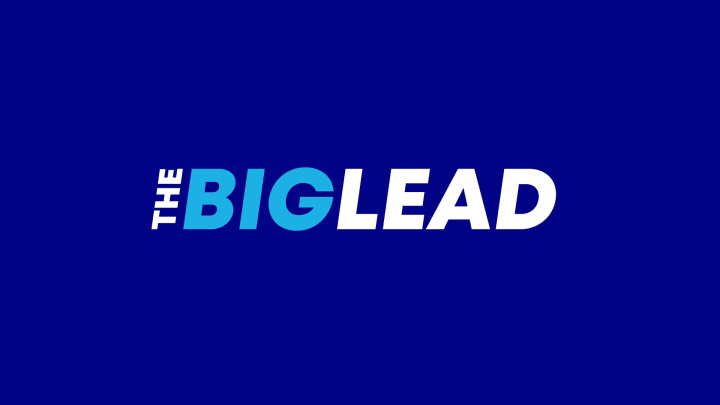 [FIFA'd]
What a game. What a damn game.
A grim, soul-sucking tie vs. Ghana turned into a rousing 2-1 victory courtesy of 21-year-old John Brooks — the first sub to ever score in a World Cup match for the United States — in the blink of an eye in the 86th minute. So much happened over the course of those 90 minutes, so many fingernails were chewed, so much stomach lining was lost. Let's look at the key points in list form since everyone's head is spinning. Fair?
Narrative u-turn: Clint Dempsey scored inside of 35 seconds for the fifth-fastest goal in World Cup history. It flipped the script on the United States at recent World Cups. In 2006, the team never led as it was eliminated by Ghana in the final Group Stage match. Four years later in South Africa its only lead came on Landon Donovan's famous goal vs. Algeria — a goal that was scored in the 91st minute.
[FIFA'd]
Dempsey ensured the World Cup didn't start like it did for the Americans four years ago when Steven Gerrard scored after four minutes for England. At the very least we know the World Cup won't end with a loss to Ghana for the third straight time, save for the most unlikely final in tournament (and sports) history. This might not count as revenge for 2006 or 2010 given neither team was eliminated Monday night, but it sure beats the alternative.
Narrative standby: All the talk about developing or finding a style for U.S. Soccer — big picture — might be wasted air. The team might already have one. It's not exactly a style you can bank on, but there's something to be said about the never-say-die attitude. Is that the only reason that Brooks scored his winning-header four minutes after Andre Ayew's demoralizing equalizer? No. Excellent delivery from Graham Zusi or poor marking by Ghana is the real reason for the goal, set up by Fabian Johnson's hustle to win a corner against the run of play.
That said, "heart" certainly can't hurt when you're a team like the United States that isn't over-flowing with pedigreed players like Germany. The U.S. lost two starters — Jozy Altidore and Matt Besler to injury — and looked dead on its feet in Natal, but somehow found a way. I'm not sure if there's a metric for this, but it's something can't be discounted, regardless of how the possession stats after this match look. For whatever it's worth, Ghana out-possessed the U.S. 63.5  to 36.5 but still lost.
Good breaks: The U.S. rode out their luck — or Ghana misses, however you want to frame it until Ayew scored with eight minutes to go. As I guessed earlier this month, Jurgen Klinsmann's team would need some good fortune or the breaks to go its way to have any chance to advance from the so-called Group of Death. Why?
Here's a glimpse at Ghana's shot chart through 90 minutes:
f a couple of those are on target or if the Ghana attack is a bit more patient, it's a much different story.
Three Points: Monday's win is the first time the U.S. won its World Cup opener since beating Portugal 3-2 in 2002 and only the second time since 1990. What do three points in the bank, coupled with Germany's 4-0 throttling of Portugal earlier in the day mean for the rest of the World Cup?
Let the one-and-only Paul Carr explain:
Klinsmann dodges a firestorm: Altidore left the game after 23 minutes. It looks doubtful he'll play again during the World Cup with the hamstring injury. If Ghana won the match or it ended in a draw Klinsmann would have faced a long chorus of people angry he left Landon Donovan off the roster. In fairness, it's hard to think that Donovan wouldn't have been a better option than Aron Johannsson, if only as a release valve as the United States tried (in vain) to counter attack.
Instead Klinsmann brought on Brooks and Zusi as subs and they hooked up for the game-winning goal on the corner — a charmed life for the German-American … for one rainy night in Brazil, anyway.
Thank you Tim: There might come a day when Tim Howard has his Iker Casillas moment. Let's hope that's after the 2014 World Cup. This wasn't Howard's best-ever game in goal for the United States, but his presence — and the overall play of Jermaine Jones — stood tall when the U.S. looked ready to cave in throughout the Ghana barrage in the second half.
All is forgotten: Michael Bradley — the team's most important player —  probably played his worst game in a U.S. shirt … and the Americans came away with three points. Sports sometimes don't make sense.
Left out: The DaMarcus Beasley experiment at left back probably came to an end Monday. Fortunately Ghana was unable to make him pay. Before you lash out at Beasley, remember the United States has, well, never had a really great left back in its history. Timmy Chandler should get some consideration.
Walking wounded: Dempsey says he has a broken nose (from this kick from John Boye). Altidore is probably out of the World Cup with his hamstring injury. Besler's status is in flux. Alejandro Bedoya needed to be subbed off. The status of everybody else after that draining match is a very good question. Fortunately there's a lot of time between now and Sunday to rest up and devise a Plan B. Portugal is equally banged up. Seems like the perfect recipe for a game in the Amazon jungle climes of Manaus, right?
Another moment?: This game started at 6 p.m. (East Coast) and it was on ESPN, which treated it with blow-out coverage. It feels, judging by social media, a lot of people watched. Soccer is probably past the point it needs sweeping referendums about its status in America during every World Cup. If nothing else, the U.S. gained some loyalists today inside its borders.
Sunday's evening game vs. Portugal is going to get a H-U-G-E television rating. No wait, given Ian Darke's involvement make it a Mike Francesa-style YOOOOOOOOGE rating.
The last word: Will the U.S. get a result vs. Portugal — even in its weakened state — playing like it did for 85 or so minutes vs. Ghana? Probably not. The U.S. survived. It did what it had to do. Years from now nobody is going to remember the counting down the minutes in the second half, fighting back nerves.Instead you're going to remember the moment Brooks scored.
Finally, is this best GIF ever made by Michael Shamburger?