Tyreque Reed and Marcel Rentería Set Off Huge Minor League Brawl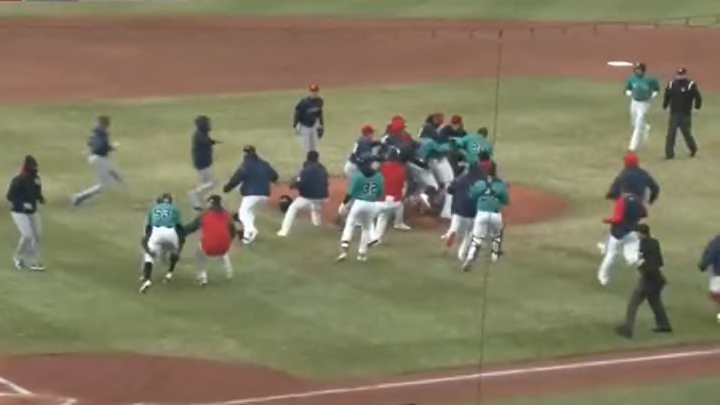 Portland Sea Dogs and Binghamton Rumble Ponies brawl /
The Portland Sea Dogs and Binghamton Rumble Ponies faced each other Thursday night in Eastern League minor league baseball action and spectators got far more than they paid for. The two sides engaged in a vicious brawl after Rumble Ponies pitcher Marcel Rentería hit Sea Dogs DH Tyreque Reed.
Check out how this unfolded:
Rentería yelled something to Reed and got absolutely decked for his trouble. The two sides continued to brawl for a bit after the initial contact and it appeared to be pretty violent.
The Sea Dogs are the Double-A affiliate for the Red Sox, while the Rumble Ponies are attached to the Mets, but I doubt this had anything to do with a Boston-New York rivalry. MLB civic pride rarely extends to the minor leagues.
This appears to be a case of a pitcher thinking the hitter leaned into a pitch to get hit, saying something about it and then immediately regretting that decision.
Reed and Rentería were both tossed for their roles in the brawl.