Latest NFL Leads
Tyreek Hill Tried to Stone Cold Steve Austin Some Beers, Failed Miserably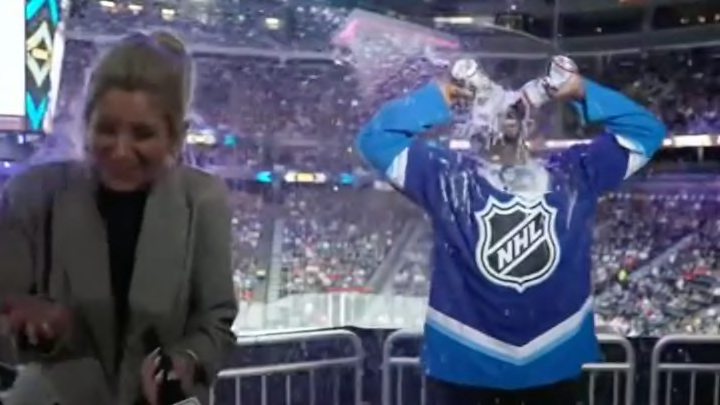 Tyreek Hill had an eventful weekend in Las Vegas, getting embarrassed by Micah Parsons in a footrace during Pro Bowl festivities, using that failure to challenge Usain Bolt to a sprint, and swinging by the NHL All-Star Game on Saturday night. There he encountered Laura Rutledge and an ESPN interview. Hill, clearly having a hell of a time as one does in Sin City, tried to erase two beers Stone Cold Steve Austin style.
It did not go well. In fact, one could say it veered into I Remember My First Beer territory.
Did any of the 32 ounces make it into his mouth? It'll take a special Sports Science to confirm but the initial answer seems like it's no.
This is what Hill was going for. This is what everyone is going for.