Twitter Reacts to Bryson DeChambeau's Meltdown on the 15th Hole at the Memorial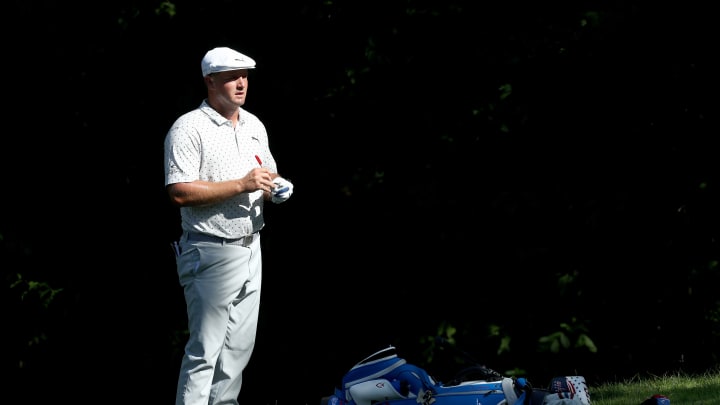 Bryson DeChambeau at The Memorial Tournament - Round Two / Jamie Squire/Getty Images
Bryson DeChambeau melted down in epic fashion during the second round of the Memorial on Friday. On the par-5 15th hole DeChambeau carded a 10, but it wasn't just the overall score that was brutal, it was the way he got there. It appeared as if he'd angered the golf gods.
DeChambeau was terrible on the hole, hitting two balls out of bounds, one into a penalty area and two-putting once he finally reached the green. At one point he hit a 3-wood from the rough three times. Here are all the stats from it:
At one point he petulantly argued with a rules official and wanted another opinion:
Here are some more highlights:
Twitter was quick to jump on DeChambeau, whose quintuple-bogey took him from +1 and safely in under the cut to +6 and done for the weekend.
Enjoy some of the best responses to his meltdown:
His caddie even blocked cameras from filming him during the hole: