Twins Fans Go Crazy During Live News Segment Following Playoff Win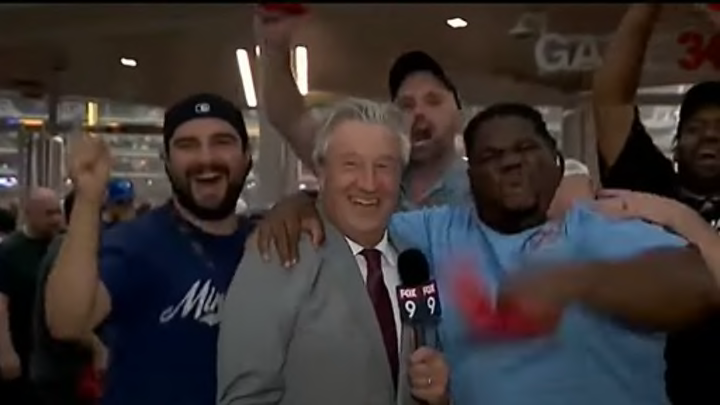 The Minnesota Twins broke a dubious streak on Tuesday, winning their first MLB playoff game in 19 years. The Twins scored a 3-1 win over the Toronto Blue Jays at home, and after the game, the team's long-suffering fans were deliriously happy. That excitement was caught on camera during a live shot for Fox 9 Minneapolis-St. Paul.
On scene broadcaster Jim Rich was at Target Field as the game finished and he ran into some colorful characters. One man simply couldn't believe it and gripped Rich's hand then tried to leave when Rich pulled him back. The fan simply couldn't believe it and was incredibly happy, screaming "we won!" over and over. Others came by to talk to Rich, and some of the fans moving past the camera in the background were a fun watch as well.
Check it out:
We need more of this energy around. Just genuinely happy people being genuinely happy. Love it. And good for Rich fully embracing it and letting them have their time on camera. It made whatever report he was doing so much more interesting.
Shoutout to the random Padres fan mixed in there who said "Go Padres, next year."