Tua Tagovailoa Breaks Out No-Look Pass to Tyreek Hill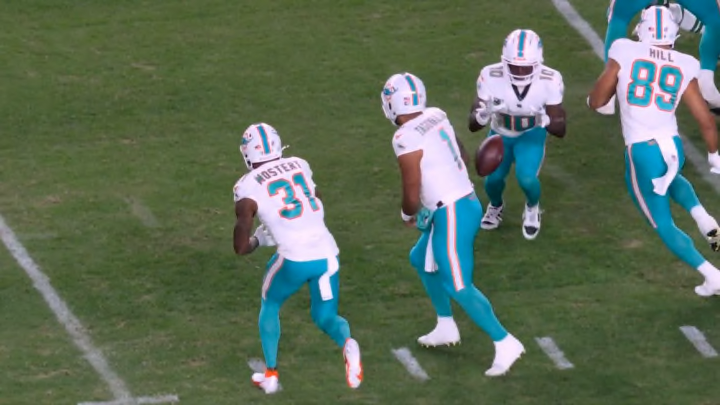 Tua Tagovailoa and the Miami Dolphins have what most consider to be the NFL's most explosive offense and they're not above using a little trickery from time to time. On Sunday night against the Philadelphia Eagles, Tagovailoa used a little sleight of hand to toss a no-look pass to Tyreek Hill.
The play came on first-and-10 from Philadelphia's 23-yard line. Tagovailoa faked the handoff to Raheem Mostert, and while his back was turned, he tossed the ball forward to Hill, who was running the other way just behind the offensive. It was a really slick play.
Watch:
It was only a three-yard gain but it was still really cool. It's the kind of play I wish more NFL teams would try. Dolphins coach Mike McDaniel has devised a fun offense that is a blast to watch. The Dolphins are a highly-entertaining squad to watch play the game. This kind of stuff just adds to the appeal.