Treylon Burkes Carted Off Field With Injury During Steelers - Titans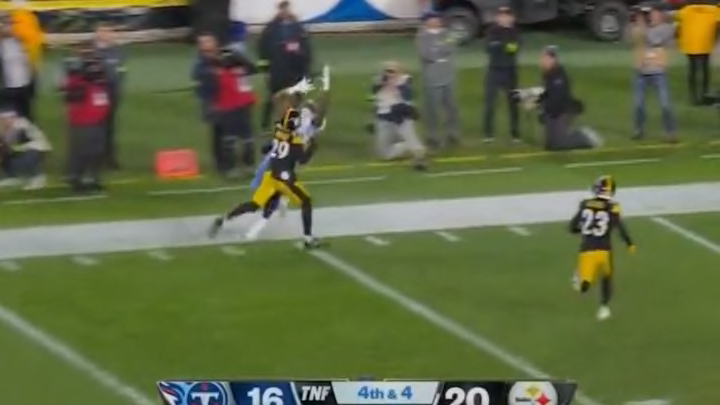 The Tennessee Titans and Pittsburgh Steelers played the Thursday Night Football game in Week 9. During the fourth quarter, with the Titans trying to drive for a go-ahead touchdown, wide receiver Treylon Burks was seriously injured.
Will Levis threw Burks a pass down the sideline on fourth down. Burks nearly caught it and fell on his back, appearing to slam the back of his helmet on the ground. He immediately stopped moving as he rolled onto his side. Trainers and medical professionals rolled him onto his back and attended to Burks, but he appeared to remain motionless.
Burks was rolled onto a stretcher and carted off the field. His facemask was removed, which is standard operating procedure. Al Michaels noted he appeared to be giving a thumbs up as he was taken off the field. He also reportedly wiggled his toes.
Kaylee Hartung later reported that Burks had movement in all his extremities, but is headed to a local hospital.