Trent Williams Goes Down With Nasty Ankle Injury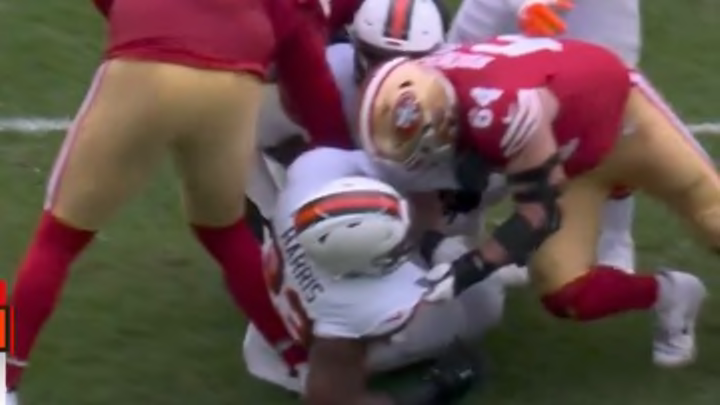 Trent Williams may be the best offensive lineman in football and he's an integral part of the immensely talented and diverse San Francisco 49ers offensive attack. So Niners fans everywhere held their breath when he went down during the first quarter of today's game against the Cleveland Browns with a lower leg injury sustained when defensive lineman Shelby Harris rolled over on him.
After staying on the ground for a little bit, Williams was able to make it over to the sideline and his return is questionable. Wide receiver Deebo Samuel also just sustained an injury and his return is questionable.
Watching Williams rules and basic human decency means rooting for athletes to be healthy, so we're hoping it isn't too serious. But when you watch the replay, you can just how close it was to being catastrophic.
We have a million analysts breaking down every aspect of the game and entire seasons can turn on a fraction of an inch and if someone gets seriously hurt or only momentarily sidelined.
Also, it's incredible to see what these guys go through and keep trucking out on the field. If a normal person's leg were used as a pillow for a 300-pound man they'd be in bed for months while Williams might return before halftime.