Tremaine Edmunds Looked Like he Suffered a Season Ending Knee Injury, Returned to the Game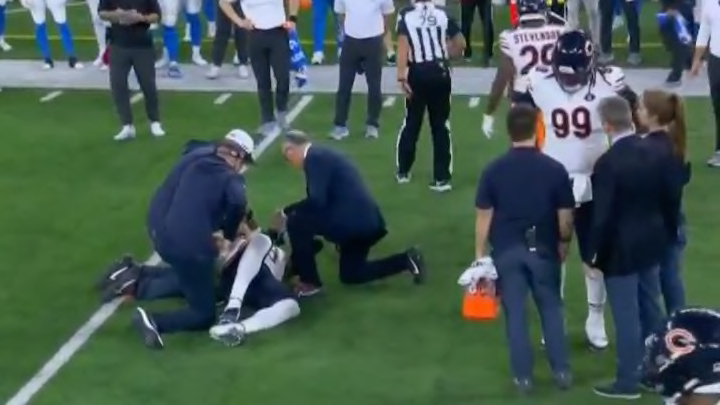 Tremaine Edmunds appeared to suffer a serious leg injury during Sunday night's Chicago Bears - Los Angeles Chargers game. Edmunds took a teammate's helmet to the knee during a play in the third quarter and immediately went down. He remained down in what looked like serious pain while other players gathered around.
Edmunds was closing in on Derius Davis on the play when teammate Gervon Dexter Sr., a 6-foot-6, 300-pound defensive end, tripped over another teammate and went down on Davis and hit Edmunds in the knee.
Amazingly, Edmunds ended up walking off the field slowly on his own. He then headed to the injury tent to get checked out before he returned to the sideline to do some jogging. And then he returned to the game two drives later.
Edmunds getting back into this game is incredible. Based on how Edmunds reacted and looked in the immediate aftermath of this play you would have thought his season was over.