Travis Kelce Hurdle Attempt Goes Poorly For Everybody Involved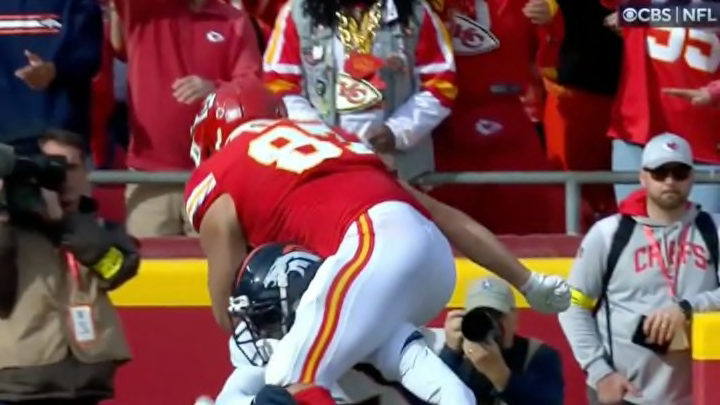 Travis Kelce /
Travis Kelce is easily the best tight end in the game and is as irreplacable a player as one can find outside the QB position. That does not mean he does everything well, as evidenced by an ill-fated attempt to hurdle a Denver Broncos defender today.
The Kansas City Chiefs were driving down the field when Patrick Mahomes hit Kelce on a broken play, as they are wont to do. Kelce then decided to try to leap over the defender coming at him. He did not get the required height and ended up taking a helmet to the thigh.
Points for effort. Kelce is obviously still a tremendous athlete but his vertical has waned as he's gotten further past 30. Probably best to keep low to the ground from here on out.