Tour de France Fan Strapped to Excavator Dominates Stage 4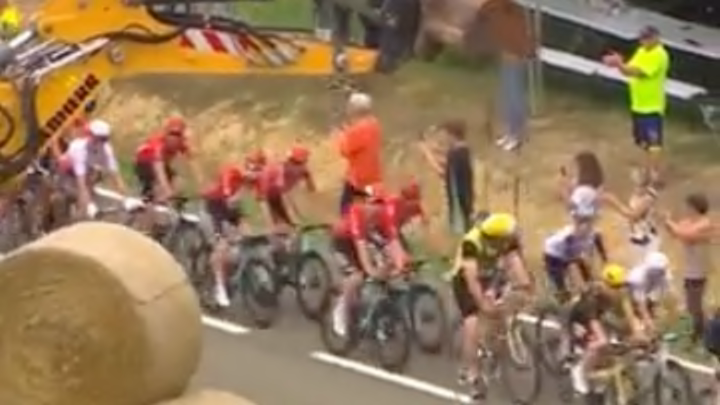 The 2023 Tour de France continued on July 4th, beginning in Dax and ending in Nogaro. The flat, fourth stage of the race was 182km long and cyclists will certainly be exausted when it ends. Unless they were fortunate enough to get a lift from an excavator.
Yes, that's a man riding a bicycle strapped to the bucket of an excavator. He's burning calories peddling in the air as the large piece of construction equipment spins him around and up and over large bales of hay, briefly offering some cyclists a distraction from the hell of peddling for 113 miles.
There really is something special about cycling fans. They both get way too close to the action by crowding the road and still have plenty of space to do things like set up construction equipment around the course without getting in anyone's way. You try this at Wimbledon or the Hot Dog Eating Contest and the authorities would get involved pretty quickly.