Video of Los Angeles Tornado Is Insane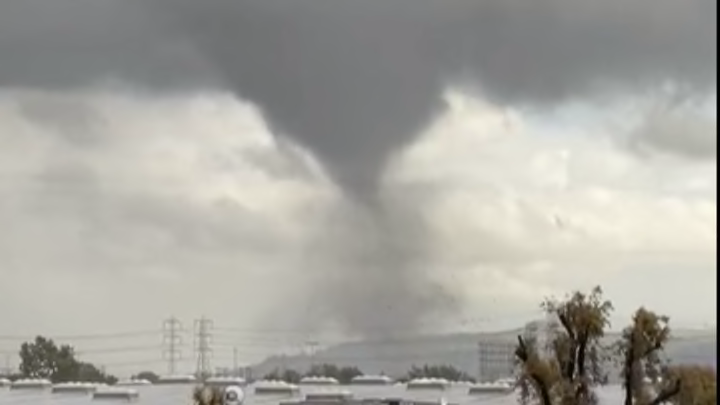 On Wednesday, a tornado touched down in Los Angeles, a city not known for violent weather. In fact, the only time I've ever seen or heard about a twister in the City of Angels was in 2004's horrendous The Day After Tomorrow. But rest assured, this is something that actually happened.
California has bene hit by extreme weather for about the past four months. I should know, I live here. But nothing I've seen over the past few months has been as crazy as footage of a tornado touching down in Montebello in East Los Angeles.
Check out these videos:
Crazy. It dropped down right in the middle of the city. Again, this is not something that has ever happened since I've lived out here.