Tony Romo, Fantasy Football, and the NFL's Bizarre Hypocrisies on Gambling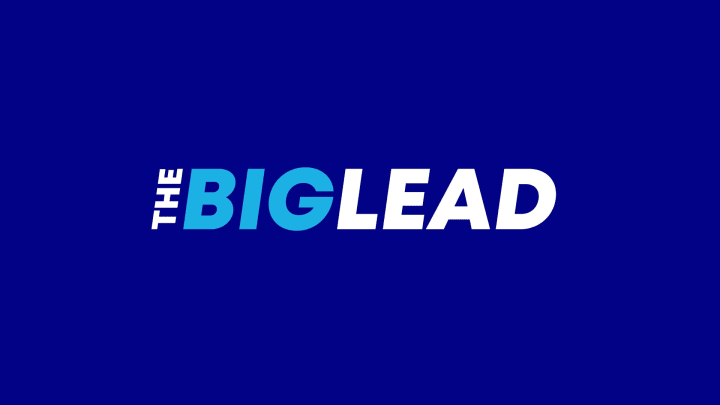 This week's Glass Half Empty podcast guest is David Purdum, who reports on gambling for ESPN. We spent much of the time discussing Tony Romo, who was irate at the way in which the NFL put the kibosh on a fantasy football convention in Las Vegas that he'd been organizing, and tried to figure out where exactly the NFL draws the line in terms of gambling and casino affiliations. We also talked about his career, and the trajectory which led to his recent ESPN the Magazine cover story on NBA Commissioner Adam Silver.
As Romo pointed out in an interview with Colin Cowherd earlier this week, it's bizarre that players are not permitted to have financial relationships with casinos, but the Lions just inked a club-level sponsorship with MGM Grand. That this is allowed is actually a relatively recent development, which went into place in 2012. But, didn't Detroit executives have to associate with casino operators to get that deal done?
"I don't have an answer for that," Purdum said on the podcast. "It's very tough to comprehend from that standpoint. The front office personnel — they could get in touch with a trainer, find out about an injury — they have access to more inside information than players do. That's a really tough one. As far as all the hypocrisy of the NFL's accused of when it comes to gambling — and there is a lot — that's [one of the most] difficult to comprehend."
I also asked my friend Justin Fielkow, who is a practicing attorney and has written on NFL Labor issues and the legality of fantasy sports, about this distinction, asking him to try and discern where the league was coming from here. "The history of professional sports is replete with gambling-related scandals involving players or officials, whether it be the Black Sox, Pete Rose, various NCAA point shaving plots, or even former official Tim Donaghy using insider information to place bets on NBA games," he said. "The list goes on. Each of these instances threatens the integrity of and the public's confidence in professional sports. By prohibiting players from affiliating with casinos, the NFL is attempting to insulate itself from possible gambling-related issues."
"It very well may be hypocritical for the NFL to forbid players from affiliating with casinos while permitting teams to create similar alliances, but it appears the league is drawing a distinction related to the degrees of separation from potential scandal," Fielkow continued. "For example, while a player tied up in a gambling scheme could have a large effect on the outcome of an event (e.g. a quarterback purposefully throwing a game), a team executive would have a harder time creating a similar effect. That's not to say, however, that the NFL's policy or distinction is necessarily on point, nor anything regarding the NFL's inconsistent enforcement of the policy as it relates to its own players. Though it won't say so, the Romo saga appears to be where the NFL has drawn its (admittedly arbitrary) line in the sand."
Romo's was not the only fantasy football convention that was affected. The Fantasy Sports Combine (FSC) takes place the weekend of July 17th at the Wynn in Las Vegas. While the conference is still scheduled to go on, current players like Von Miller and Brandon Marshall had to pull out. Marshall seemed upset, but wouldn't go into much detail. "I have some strong feelings on it, personally," he said Wednesday, via NJ.com. "But I'm going to keep those to myself right now. I just got here, so I'm going to wait a couple more months before I rock the boat."
(On the off chance Marshall reads this, consider this an open invitation to rock the boat on the Glass Half Empty podcast.)
The reason that the FSC is able to continue whereas Romo's had to shut down is that they had lined up many more big names who weren't current players. It wasn't entirely clear how Romo's event would earn its revenue back when, according to Darren Rovell, players were going to combine to make over $1 million. FSC organizer Bo Brownstein tells TBL that his event, in addition to the $895 price of admission for "general manager" level and $7,500 for "owners," is sponsored by T-Mobile, Draft Kings, and Ciroc. "Nobody has really posed the question — what was the health of the Romo event before the NFL canceled it?" Brownstein asked. "I actually believe the NFL did Tony Romo a favor."
ESPN's Adam Schefter, along with notable personalities like Mike Ditka, Mike Shanahan, Matthew Berry, and Bonnie Bernstein, remains a participant at the FSC. "The NFL believes that it has a longstanding rule that prohibits its employees from participating in promotional events or advertising for casinos," Schefter (who emphasized that he was disseminating the league's position and not his own opinion) told TBL. "This is not a fantasy issue. This is a Las Vegas issue."
To me, as with the delineation in terms of player and management affiliations with casinos, the NFL's distinction here is incredulous. Any untoward relationship a player might develop with a gambler is much more likely to occur away from casinos, who could be the victims of rigged games, rather than under their ever-watchful security. Furthermore, how is it okay for almost half the league's teams, as well as players like Richard Sherman to endorse FanDuel, or for Gronk to host Vegas pool parties, or for Aaron Rodgers to play in a charity golf tournament in Tahoe sponsored by a casino, but not for Romo to host a fan-friendly event at a convention center tangentially connected to a casino? (This is not to say Sherman, Gronk, and Rodgers should not be permitted to do that, but that all of them should be alright.)
And where is the NFLPA in all this?
On his Twitter account, NFL agent Blake Baratz called on the players association (whose spokesman George Atallah did not respond to an email from TBL seeking comment) to step in and fight these regulations. "I think it's just very hypocritical of the NFL to decide to pick and choose where an NFL player can make money," Baratz said by phone Thursday morning. "It's hypocritical, to me, to say an NFL player can't endorse a beer company when Budweiser's a major sponsor of the NFL and their ads run on every single break. In this instance, I understand the NFL's feeling that it's a slippery slope when players are involved in things at or near casinos, but the reality is part of the reason the NFL has such a great fan base is because of the gambling aspect of it."
"I think the NFLPA needs to step in and do something about this," Baratz said. "[The double standard with teams and casinos] is completely hypocritical. It's a power move by the NFL. They want their cake and to be able to eat it too. And for the most part, they've been able to. There's not a lot of pushback. It's been going on for a long time and it just so happened that a big name player like Tony Romo got shut down and got a lot of media attention. The sad part, to me, is there are a lot of players who could actually use the additional money that can't take advantage of it. Tony Romo is fine, he's set. But there are a lot of guys in the NFL that are just fighting to make the minimum salary. They don't know when they'll be released and out on the street. Every additional $5,000 or $10,000 or $20,000 that they may have the ability to go earn makes a big difference to them."
"It's very, very, very hypocritical," Baratz continued. "And the NFL does a lot of those things because they've gotten away with it. The only way you can change it is if the players stand up for themselves, or the NFLPA convinces them that they need to do that. If Tony Romo got all the players together and said, 'Listen guys, I'm having this convention, and if you cancel it not one player in the NFL is showing up for the first day of training camp,' you can bet they'll change it. But until then, nothing's gonna change."