Latest Mlb Leads
Tony La Russa Thing Going About As Expected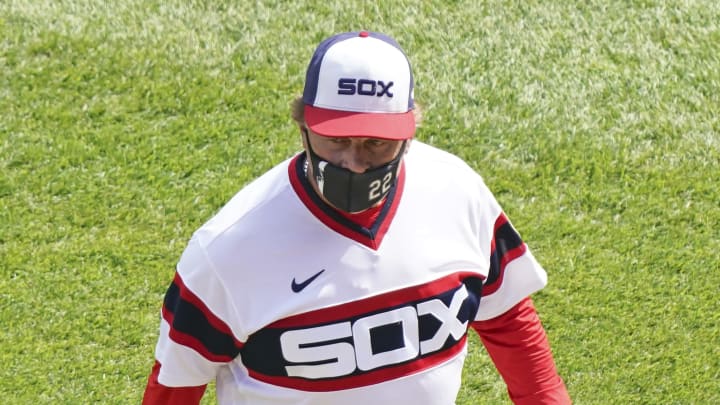 Nuccio DiNuzzo/Getty Images
The Chicago White Sox are winning baseball games at a .552 clip through Cinco De Mayo, though there's a strong argument that they'd have a better record with a different manager. Because as predicted, the Tony La Russa comeback tour has hit a few bumps in the road. About a week ago he admitted to mishandling starter Lucas Giolito, resulting in an avoidable loss to the abominable Detroit Tigers.
Pretty small potatoes compared to the comedy of errors the White Sox coaching staff put together in the 10th inning of a scoreless game against the Reds in Cincinnati. To start the top of the frame, La Russa sent closer Liam Hendriks out to second base to serve as the free runner, apparently not knowing that he had the option of using Jose Abreu, which was explained to him after the eventual loss.
Now, this is a new rule and it's a National League park and La Russa hadn't managed since before Ryan Lochte was a thing. So there's no need to get the pitchforks out. Until you realize that, after getting runners at the corners with one out, Leury Garcia attempted to steal second base and was thrown out. With Billy Hamilton at the plate. Billy Hamilton! The really fast guy.
There are reasons to run there. So a single scores two is one. But the primary one is to stay out of the double play. Hamilton has grounded into 18 double plays in his career, and only two since 2017. It's all very weird.
Someone is probably out there defending La Russa for this series of missteps in addition to his previous ones, so I will leave that to them. It remains perplexing that the White Sox surveyed the landscape and chose this guy to pilot a roster perfectly capable of competing for a World Series this year and in seasons to come. He has a bizarre way of proving he was the correct person for the job.
Or perhaps he's just keeping expectations low so his brilliant maneuvers later in the year really pop.