Did NBC Sports Chicago Catch Tony La Russa Falling Asleep During the White Sox Game?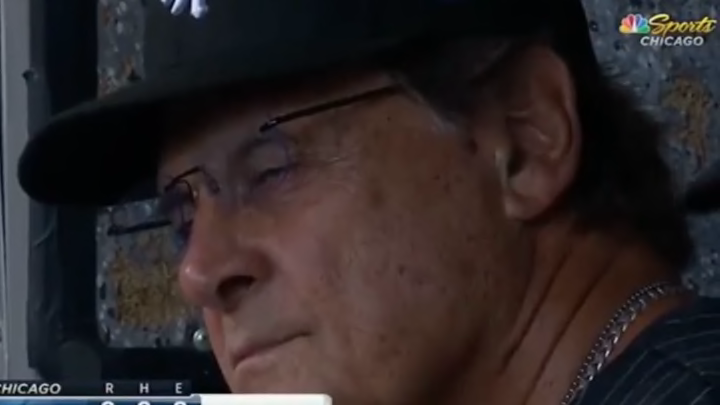 The Chicago White Sox are hosting the Kansas City Royals for a three-game series to start August. The first game started a little after 7p.m. local time on Monday evening. During the bottom of the first inning, NBC Sports Chicago showed a shot of manager Tony La Russa in the dugout and it looked like he was fighting off sleep.
Yeah, it does kind of look like that, but it's also a four-second clip. Still, people saw what they saw.
Look, the MLB season is long. It's August and the Royals stink. If you said the White Sox should be able to sleepwalk their way through this series, no one would have argued with you, but no one had this in mind.