It Looked Like Tony Adams' Bone Was Showing Through Glove After Gruesome Hand Injury
A really ugly injury.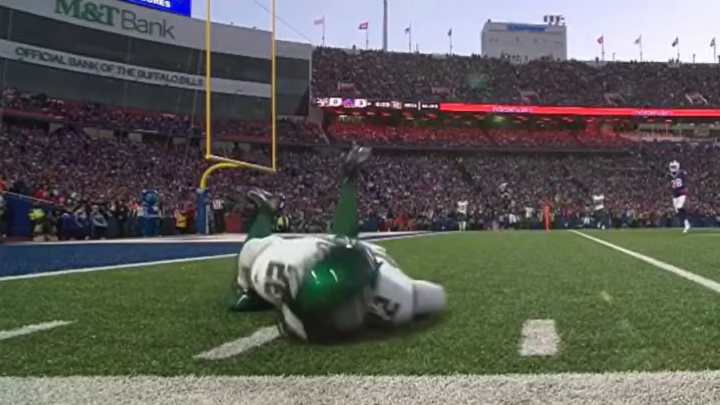 New York Jets safety Tony Adams suffered an ugly injury on Sunday during the team's matchup with the Buffalo Bills. After diving to break up a pass, Adams landed on his left and, which got pinned under him. As he was checked out by trainers, you could see what looked like a bone poking through his glove.
Warning, this video is not for the faint of heart:
Oof, that is not fun to look at. A bone is legitimately poking through his glove. It appears to be a badly broken finger. The kind that won't get better for a long time. It's one of the worst injuries caught on video that that I've ever seen. I'm not sure I've ever seen a bone poking out like that during a game.
Yet another reminder that the NFL is an absolutely brutal game with some utterly horrific injuries suffered on a weekly basis.
The Bills lead the Jets 6-0 early in the second quarter.