Tom Cruise, Hulk Hogan and John Daly Form Fearsome Florida Man Fan Lineup at Bucs - Cowboys Game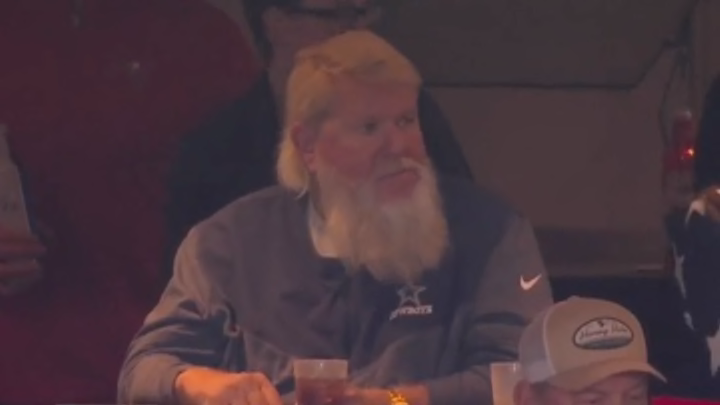 The Tampa Bay Buccaneers hosted the Dallas Cowboys on Monday night in the final game of Wild Card weekend. Tom Brady and America's team attracted an incredible group of celebrities including Tom Cruise, Hulk Hogan and John Daly.
Just a great call by Joe Buck, as usual. First he points out Tom Cruise doesn't age and gets a laugh out of Troy Aikman and then we apparently learn that Hogan is both Aikman's buddy and guy.
Hogan and Daly are first ballot Hall of Fame Florida Men so it's no surprise they're there, but there are a number of reasons Cruise might be there. He could be inducting the other two guys into the new Florida Man Ring of Honor. Or mail be he's an honorary Florida Man since he played a NASCAR driver in Days of Thunder. Or maybe he heard there was a live cannon that he wanted to try out and had no idea there was a football game.