Tom Brady Freaked Out After His Flop Didn't Draw a Flag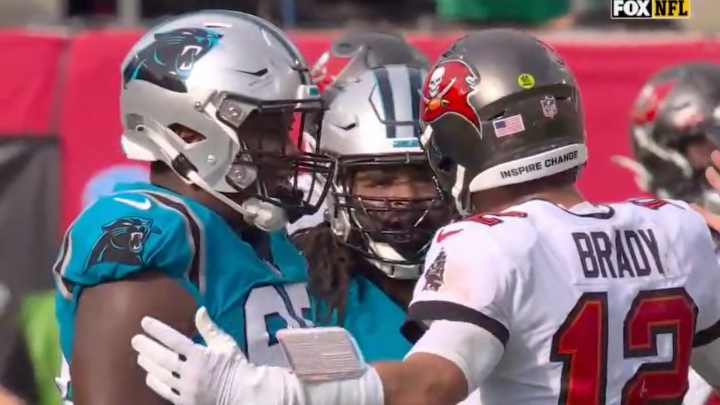 Tom Brady continued to struggle against the Carolina Panthers in Week 17 after yelling at teammate Cade Otton. On the next drive Brady took the Bucs on a long 15-play drive that resulted in a blocked field goal and zero points. He was doing everything on the drive including diving after light physical contact trying to draw a flag. When the flag didn't come he had another little freakout, hit the ground and then started yelling at defenders Derrick Brown and Bravvion Roy who were a combination of amused and confused by the veteran's anger.
It's hard to tell if the arm motion was more come at me bro or why you acting so messed up towards me? Either way, another great bad Brady moment in a season full of them.