Tom Brady Defended His Personal Guru, Called Coca-Cola "Poison"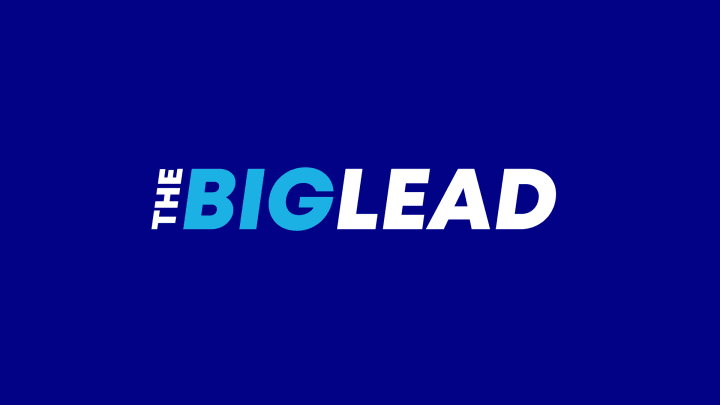 Tom Brady defended his personal guru yesterday during an appearance on WEEI  in the wake of an unflattering Boston Magazine profile that painted Alex Guerrero as a glorified "snake oil salesman."
Before meeting Brady, Guerrero was sued by the FTC for impersonating a doctor and fabricating a drug trial to help sell a so-called miracle product called Supreme Greens which, according to claims, had an uncanny ability to keep terminally ill patients alive. As per terms of the settlement, Guerrero was barred from calling himself a doctor and selling Supreme Greens or any similar product.
Guerrero has been working with the New England Patriots quarterback for a decade. During that time, the FTC also stepped in and forced Guerrero to stop selling another product — a drink called NeuroSafe — that claimed to speed up concussion recovery.
"I don't know the details of each of those incidences, but I think that it speaks to he as a person, as a friend," Brady told Dennis & Callahan. "There's nobody better person that I enjoy as much as Alex," Brady said. "He's been an incredible influence in my life. I think we're doing something really special with our business."
Brady said he's spoken to Guerrero about the past but didn't know about "parts of it" presented in the Boston Magazine piece.
""We've talked about several things as it relates to that, and he dealt with that," Brady said. "That's part of his life and that's something that happened 13 years ago." Added Brady: "Everything as it relates to that is something that Alex has had to deal with, and he dealt with that. Nutritional supplements and FTC regulation and all those types of things, there are a lot of gray areas in that. I'm someone who does take nutritional supplements. I take a green supplement. I take different supplements to try to help my body recover from the rigors of the training that we do. I try to eat really well. I try to have a clean diet so that I can play and try to prevent inflammation in my body. I try to do that so that I can play for long periods of time. … "I didn't read the whole story, I didn't read the whole transcript [of the FTC testimony]. I know what I've spoken [about] with Alex over the years, and I have tremendous belief with Alex and what he's accomplished with me," Brady said. "In the 10 or 11 years we've been working together he has never been wrong. I had doctors with the highest and best education in our country tell us — tell me — that I wouldn't be able to play football again [after his 2007 ACL injury], that I would need multiple surgeries on my knee from my staph infection, that I would need a new ACL, a new MCL, that I wouldn't be able to play with my kids when I'm older. Of course I go back the next year and we win Comeback Player of the Year. I follow the next season and we win the MVP of the year. "So it's like, it's interesting, because, like I said, I've chosen a different approach. And that approach works for me. That's what I want to try to provide to athletes who maybe want to take a different approach, too.""
Brady went on to discuss the shortcomings of Western medicine, the importance of clean eating, the merits of cognitive brain games and other things you'd likely overhear while walking around Brooklyn.
Then he launched a grenade at Coca-Cola.
""I disagree with a lot of things that people tell you to do. You'll probably go out and drink Coca-Cola and think, '€˜Oh yeah, that's no problem.' Why? Because they pay lots of money for advertisements to think that you should drink Coca-Cola for a living? No, I totally disagree with that. And when people do that, I think that's quackery. And the fact that they can sell that to kids? I mean, that's poison for kids. But they keep doing it. And obviously you guys may not have a comment on that because maybe that's what your belief system is. So you do whatever you want, you live the life you want.""
I know Brady's said he doesn't know what the issues are, but he'd make a great running mate if Michael Bloomberg wants to get back in the political game. There'd finally be a ticket brave enough to stand up to BIG SODA and lead this country into a bright, non-carbonated future.