Are the Tokyo Olympics a Ticking Time Bomb?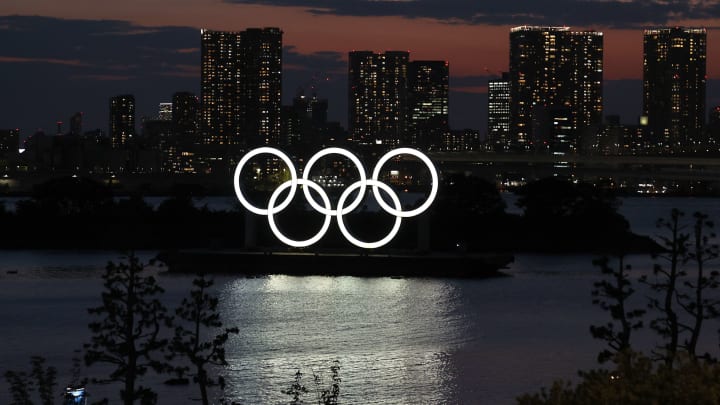 Olympics - Previews - Day -4 / Toru Hanai/Getty Images
The Opening Ceremonies for the Tokyo Olympics are set for Friday and things aren't looking great. With the host city under a "quasi-lockdown" and no fans allowed to attend events, this will be an Olympics unlike any other. But with such tight testing and protocol measures and athletes essentially under lockdown, Tokyo 2020 could be a ticking time bomb.
Rory McIlroy expressed what some athletes probably feel as they prepare to head to Japan. He didn't seem excited about the competition. Again, unlike a typical Olympics, athletes won't be able to get out and see the country they're traveling to. If they're staying in the Olympic Village, competitors have to arrive only five days before their competitions and must leave within 48 hours of the completion of their events.
On top of that, the close quarters of the Olympic Village could become a breeding ground for COVID-19. Everyone entering will be tested and testing will continue throughout the two weeks, but there's a chance of outbreak, especially with the Delta variant reaching all corners of the globe. Several athletes in the Olympic Village have already tested positive. A number of American athletes either have COVID or are in health and safety protocols and could miss the Olympics. Zach LaVine is missing Team USA's flight to Japan today because he had to enter health and safety protocols.
Frankly, there's a chance athletes arrive in Tokyo and wind up dropping out either from COVID or just being uncomfortable in the situation and opt-out once there. There could be a massive talent drain a week or so in that could change the complexion of the games.
Let's also not discount the fact that the Olympics could be a massive super-spreader event, and if that happens athletes could then be carrying the virus back to their home countries. There are so many terrible possibilities that it's really hard to see this going off without a hitch.
The advertising deals and the money are the only reasons Tokyo is having the Olympics in 2021. The games should have been pushed to the summer of 2022. Instead, organizers have thrown together a quasi-Olympics with no fans, lockdowns and a virus already running through the facilities.