JJ Watt Did Not Like the Questionable Roughing the Passer Penalty on TJ Watt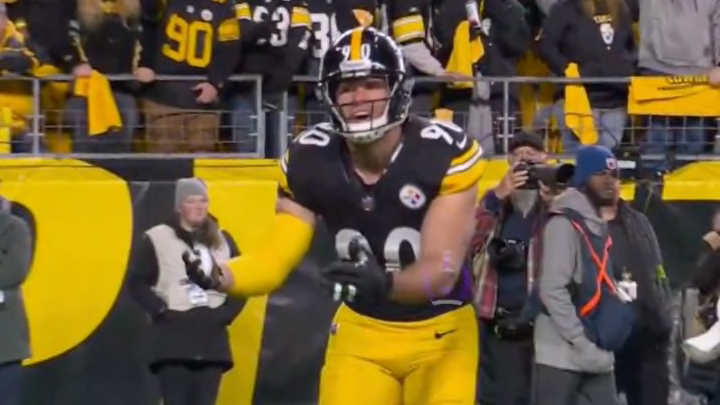 The Tennessee Titans and Pittsburgh Steelers played on Thursday Night Football on Amazon in Week 9. The Steelers scored a touchdown on their first drive of the game and the Titans were called for a penalty on the ensuing kickoff so they started their first drive at their own 10. After Derrick Henry was held to one yard on his first carry the Titans drive got a boost from the officials when TJ Watt was called for roughing the passer on second down.
Good call? Bad call? Watt took down Will Levis with a standard tackle after he got rid of the ball, but it didn't look egregious. Certainly not the kind of call you would expect to go against a veteran Defensive Player of the Year against a rookie quarterback in his second start.
At least one media member thought it was a bad call. He just happened to be related to the guy who was called for the penalty.
Whatever the call was by the letter of the law, there have been worse infractions that officials have ignored. Considering Levis popped right back up and led his team down the field for a field goal the refs probably could have let this one slide.