Tiger Woods Tells Camerman to Back Off Before Hitting Perfect Shot to Set Up Birdie Putt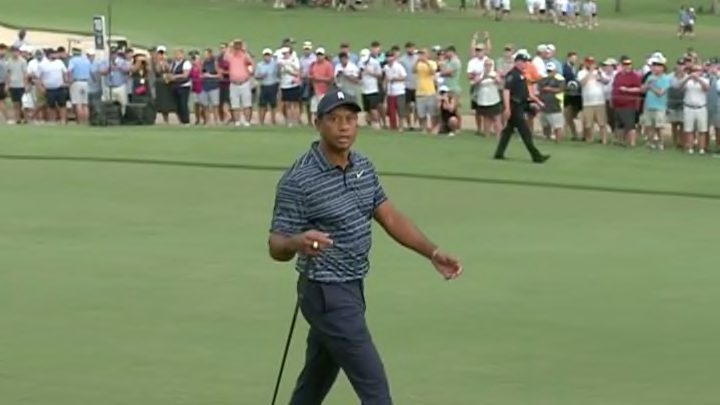 Tiger Woods, locked in /
Tiger Woods teed off during the first round of the PGA Championship on Thursday alongside Jordan Spieth and Rory McIlroy. Per usual, all eyes are on Woods as his newest comeback tour continues. He played well during the Masters in April, all things considered, but still finished up quite a ways down from the top of the leaderboard.
Tiger fans will be pleased to know that he got off to a great start today. He smacked his first drive straight down the 10th fairway, setting himself up for a very good birdie opportunity early in the day. However, on his way to hit his second shot, Tiger apparently told the cameraman to give him "some breathing room," which is a rare occurrence. Usually golfers are way too locked in to consider where the cameraman is at. But it happened today.
And then, of course, Tiger proceeds to hit a beautiful approach shot within a few feet of the hole to give himself an easy putt for the bird.
Tiger is rolling in the early goings. Cameraman distance be damned.