Only Thing Standing Between Tiger Woods and the Greatest Comeback Ever Is Having to Walk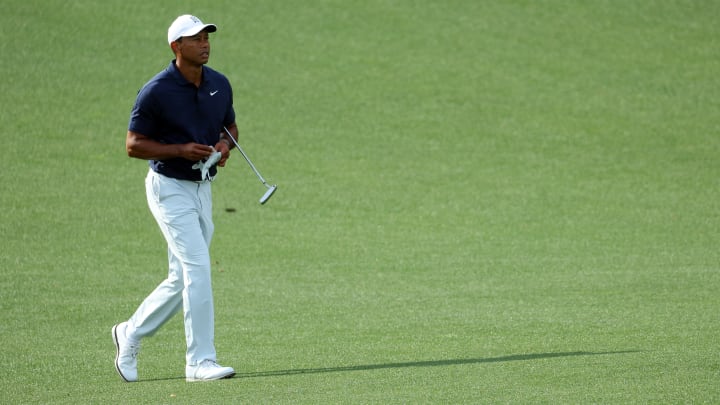 The Masters - Preview Day 1 / Andrew Redington/GettyImages
Tiger Woods plans to play the 2022 Masters Tournament. Woods made it as official as can be at his Tuesday press conference where he expressed confidence, optimism and a heavy dose of realism that many people don't want hear.
From the moment Tiger Woods boarded his private jet last week, it was clear that his intention was to play in the Masters. And as Tiger confirmed in the press conference, he wouldn't play if he didn't think he could win. Nothing has made golf fans or media members as happy as hearing those two little words. The way Twitter clung to "I do," he was exchanging vows to golf in both sickness and health, until death do we part.
What people should probably be focusing on before they invest money in the golf GOAT is the other stuff that was said. Yeah, he's playing well, but he also admitted that playing golf is painful. And he's very concerned about that whole walking thing. Seems like a recipe for disaster. Or at least a withdrawl.
The idea that Tiger Woods can walk 18 holes a day for four consecutive days does not seem realistic. The mental and physical challenges of such a high-pressure tournament takes a toll on everyone. Tiger is doing it with an injury history as rich as his golf history. And he's 14 months removed from a car accident that left him with traumatic injuries to his leg, ankle and foot. Just getting back on the course is superhuman. Expecting him to win - or even complete - a major is insane.
So enjoy the golf nostalgia while it lasts. Tiger is one awkward lie away from it all going away.