Tiger Woods Was Limping Badly During Masters on Saturday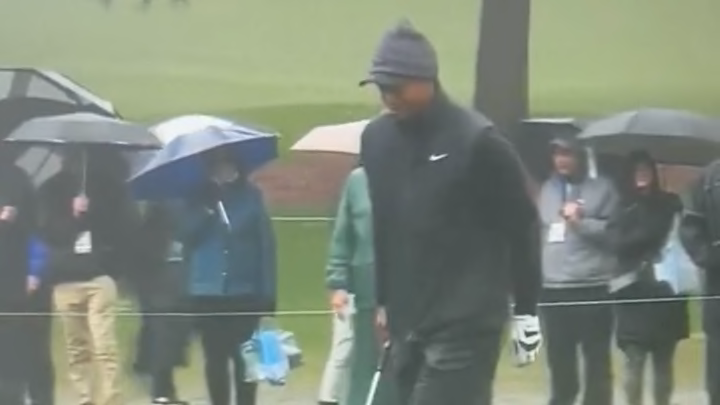 Tiger Woods /
On Sunday, Tiger Woods announced he was withdrawing from the 2023 Masters. He tweeted that he re-aggravated a plantar fasciitis injury. It's obviously a huge bummer for all golf fans but it shouldn't come as a big surprise, especially for anybody who was watching the ESPN+ stream of his round yesterday morning and saw him barely making it back to his bag.
Here is video of Tiger's brutal limp before yesterday's round was called.
Not great!
The fact that Tiger managed to get around at all while feeling like that is pretty impressive. He even managed to keep his cut streak alive (in part thanks to Dustin Johnson). For a 47 year-old with numerous lower-body surgeries, that's better than anybody can expect at this point.
It was fun to see him out there, but there won't be any Tiger magic this year. By the way he looks in that video it's definitely best to withdraw now and get to recovering.