The Twisted Tale of Paddy Ice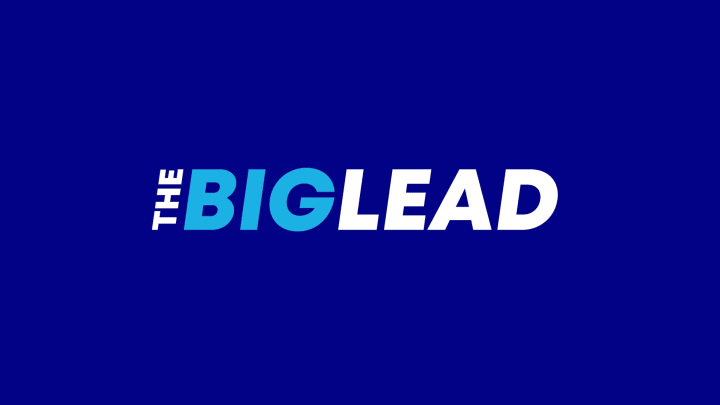 This is the fictional tale of Tom Brady's career in reverse – very Lost-like,
right? – until the point his team gives up on him after six playoff failures, thus missing out on his Super Bowl years because fans and his team think he's a loser.
This is a story about a quarterback, amateur media psychology, overly crediting quarterbacks with wins and losses, and forgetting that this is the ultimate team game. Any references or similarities to real life quarterbacks is purely intentional.
Once upon a time, a young quarterback entered the league with great fanfare. His name was Patrick, a good Irish name, and he was immediately promoted as the savior of the franchise. In his first season as the starter, he led the team to many quality wins and victories over other teams that would be in the playoffs. He showed an efficiency rarely seen in young quarterbacks, seldom turning the ball over. He became so known for his cool play under pressure that the media bestowed upon him a cheesy nickname, as they are wont to do. Patrick became "Paddy Ice."
Paddy Ice was a heart throb who dated supermodels and promoted designer clothing. He had devilish good looks and the All-American boy demeanor. Paddy Ice's team captured the No. 1 overall seed that first season as a starter. As he entered his first post season, the pundits were sure he had what it took to win in the post season. He was after all, Paddy Ice. Except his team lost at home, something they simply did not do in the regular season, in embarrassing fashion to a rival.   few, just a select few, mind you, began to use the term "Paddy Ice" derisively. After all, he was still the anointed one.
The next year, Paddy's team again returned to the playoffs after another great regular season and division title, and hosted a playoff game. This time, they lost in an even worse performance, and Paddy himself looked unable to handle the pressure, throwing three interceptions and barely passing for 150 yards. The tide of public opinion was definitely swinging on young Paddy Ice – he was now viewed as a stat guy who could put up big numbers in the regular season when it didn't matter, but apparently couldn't get it done in a big game (where "big game" is solely defined by the final game that he lost each year). People questioned his dating choices. Women were a distraction to him, and his rock star persona was blamed for his poor playoff performances. When you are anointed Paddy Ice and then you don't deliver on the media's promises, the backlash can be hell.
The following season, young Paddy Ice was hurt for the year, a right shoulder injury that would linger with him for the rest of his career, and the team went on without him. His little-known backup played reasonably well. Those that studied such things insisted that Paddy Ice was much better than his backup, pointed out that the offense did decline slightly and the team performed as should be expected with a backup considering the talent on the rest of the roster. Others, who had already written off Paddy Ice as a choker, called for the new guy.  Management eventually stuck with the highly drafted Paddy Ice, but not without much controversy.
By the start of his fourth season in the NFL, Paddy Ice was no longer. Now, it was simply Patrick Edward Thomas O'Grady, the guy who couldn't win the big one. The local media was relentless that offseason, because the favorite backup, Mike Chateau, had been traded. It was do or die time for young Patrick O'Grady in the minds of the talking heads, though management firmly insisted he was their guy.
For seventeen weeks, Patrick shut his doubters up as no one ever had. He simply had the best regular season performance by a quarterback ever, and broke the league touchdown record. His team went undefeated in the regular season, the first team to do so in thirty years. Still, as the playoffs began, the whispers came. O'Grady won his first playoff game in the opener. In the championship game, his team won to advance to the Super Bowl, but he didn't play real well, throwing three interceptions and looking vulnerable for about the first time all year. Talk shows berated him for throwing three interceptions again, for the second time in four playoff games. He couldn't win in the court of public opinion; the die had been cast. As the Super Bowl approached, the pressure on O'Grady was intense and focused. If they lost, he would be the reason.
The opponent played great defense that day, and as had been the case in many of O'Grady's playoff appearances to that point, it was the other side that had the better of it on the defensive side of the ball.  Patrick didn't have his best game, but with the pressure on late and his team trailing, he led the go-ahead drive to potentially win the Super Bowl and achieve immortality. The problem was, the opponent made an improbable play with time running out, and the defense gave up the winning touchdown with less than a minute left.
The response was immediate and decisive. O'Grady was a choker, a charlatan, a stat whore. The perfect season was not a badge of honor; it was a scarlet letter to be worn with shame. At that point, O'Grady had thrown over 100 touchdowns and averaged over 8.0 yards per pass attempt, a record for a player in his first three seasons. Still, those who pointed out how great he was, that it was a team game and he was neither the sole reason nor excuse for playoff failures, were derided as needing to actually watch the game rather than look at spreadsheets.
In year five, his team was again in the playoff chase.  They won the opener, having to play in the wildcard round, then went on the road to the top seed. O'Grady threw three interceptions, but the final one was fumbled back by the defender, giving his team a chance to win it with a late field goal, and they did. The fickle hand of fortune had finally shined on O'Grady and his team, something long overdue, but that's not how it was perceived.
"Lucky win."
"They won despite him, not because of him."
Even in victory, O'Grady couldn't win.
The following week, with redemption for the previous Super Bowl loss on the line, in a game against his biggest rival, O'Grady's team jumped out to a 21-3 lead, and the Super Bowl seemed certain. It was not to be, though. The defense, as it was capable of doing, allowed big plays, and the game was tied late. O'Grady led a field goal drive (but he shouldn't have missed that third down pass), and the opponent responded with a late touchdown. With very little time left, O'Grady drove his team down, but was intercepted to seal the defeat.
O'Grady had averaged over 7.7 yards per attempt with a stellar td to int ratio of nearly 4 to 1, but in the playoffs, was barely over 6.0 yards per attempt and had 11 interceptions in 8 games. His teams, by all rights, could have won two Super Bowls. The book was closed on Patrick Edward Thomas O'Grady by most–he was that most heinous of American crimes, a fraud. The following year, when the defense was as bad as they had been during his tenure, merely confirmed those beliefs. He won again at home, but threw two interceptions in a divisional round loss, one of which was almost returned 100 yards.  Like the crowd crying for Barrabas, the media throng cried out for his opponent, Brian the Lion, espousing his virtues, though O'Grady had played pretty well other than the one mistake, and the differences were more about the teams around them. Brian the Lion was a winner. O'Grady was a loser.
The cacophony of sound finally broke through, and the organization felt it had to go a different direction. How could they go on with someone that couldn't win The Big One, and who had that balky shoulder that caused him to constantly appear on the injury report to boot? He wasn't getting younger, and he surely wasn't getting better at winning The Big One. He was traded away, and the team went with a game manager. It was a shame, as the defense started to come together the next season, would have been the best defense he was able to play with, and a good quarterback could have made the difference.
O'Grady, for his part, bounced around for a few seasons on some bad teams that he helped propel to modest records. He signed on as a backup late in his career, and got a chance when the starter got hurt.  O'Grady led the team on an improbable run to the playoffs, though his numbers were not as good as they had been earlier in his career. No one believed his team had a chance, least of all because of who was taking the snaps. They won a memorable playoff game on a controversial call involving an O'Grady fumble. He was still a loser though, and one that just got lucky. They improbably won a championship game when special teams and defense made some key plays, and the media was quick to point that out. Crediting O'Grady for anything was simply against the narrative.
His team would be a sacrificial lamb for the Biggest Deal on Grass. O'Grady's presence as a choke artist surely drove the line even higher, and by game time his team was a larger underdog than Namath's Jets. When they improbably pulled the greatest upset of all-time, when Paddy Ice came out of hibernation and led the coolest game winning drive this side of Joe Montana, well, it was because of the other team choking, and the kicker, but it wasn't because of Patrick Edward Thomas O'Grady.  That was against the narrative.
And once the narrative is written, any evidence to the contrary must be ignored.
[photo via Getty]