The NFL Has a Sustained, Pervasive Drunk Driving Problem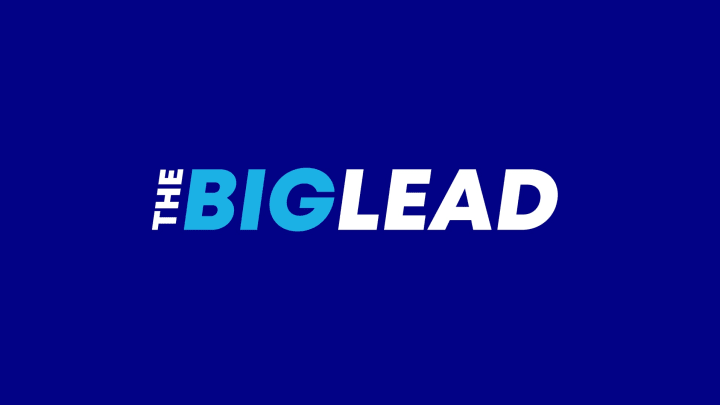 As the world continues to wonder when, if, and how much Jim Irsay will be disciplined by the NFL for his March arrest — a sentiment echoed yesterday by NFLPA Director DeMaurice Smith — it's worth noting that there are many players who get charged and/or convicted for drunk driving but do not get suspended. Drunk driving arrests are rampant among the league's players, coaches, executives, and broadcasters.
According to the San Diego Union-Tribune's arrest database (which hasn't been updated since January), there have been 61 instances since the beginning of 2010 (more than one per month on average) in which NFL players have been arrested for suspicion of DUI, DWI, or drunk driving. Last weekend, PFT reported that the NFL and NFLPA are both in favor of instituting a mandatory one-game suspension for first offense DUI in the league's next substance abuse policy. Up until now, players have generally been fined but not suspended for first offenses.
Three then-current NFL players have killed others in drunk driving accidents in the past 16 years. In 1998, former All-Pro Rams defensive end Leonard Little had a blood-alcohol level nearly twice the legal limit when he sped through a traffic light and into Susan Gutweiler, who had a teenaged son. "The b—- ran a yellow light and hit me, wrecking my $45,000 f—— car," said Little at the time, according to the Chicago Tribune. Little was suspended for eight games by the NFL. He was charged with DUI again in 2004; he blew a .136 on a portable breathalyzer, which was not admissible in court, and he was found not guilty. Little played all 16 games in the ensuing season and remained with the Rams through 2009.
In 2009, Donte' Stallworth struck and killed 59-year-old pedestrian Mario Reyes in Miami after a night of drinking. He pleaded guilty to DUI manslaughter, was sentenced to 30 days in jail, and was suspended for a full season. He has since become an active advocate against drunk driving. During the 2012 season, Cowboys nose tackle Josh Brent was intoxicated when he caused an accident that killed teammate Jerry Brown. Brent, who had been sentenced to jail for 60 days for a previous DUI in 2009, retired from the NFL in 2013 and was sentenced to 180 days in jail this past January.
This week, Fox hired David Diehl as an NFL game analyst. Diehl, who spent 11 seasons as an offensive lineman with the New York Giants, pleaded guilty early last year for DWI after a 2012 incident in which he hit two parked cars and his blood alcohol content was allegedly .182 — more than twice the legal limit. The BAC calculator — which, it should be noted, is not the gospel — indicates that someone who is Diehl's weight of 315 pounds would need to drink more than 16 shots in two hours to register at that level.
At the time of the arrest, Diehl was 31 years old. "I didn't hide behind a PR firm," Diehl tells The Big Lead. "I didn't hide behind the Giants. I took accountability … I actually called Commissioner Goodell before he called me because I'm not a guy who's going to run and hide. I was fined by the NFL. I paid for this. I did everything that the NFL and New York state ever asked me to do … You're never going to hear my name in a negative way ever again in regards to something that will hurt myself or anybody else."
Diehl, who was not suspended by the NFL for the infraction, is not the only football broadcaster to have been arrested for drunk driving. Al Michaels was arrested on suspicion of DUI last March, pleaded no contest to reckless driving August, and was not suspended by the network. Donovan McNabb, after being hired by Fox Sports 1, was arrested for DUI in December and served a one-day jail sentence in April. Mike Ditka was charged and convicted of DUI during the legendary 1985 Bears Super Bowl season. Jon Gruden got arrested for DUI in 1998 when he was coach of the Raiders, and Mark May was arrested twice for DWI while he was a player on the Redskins
.
And Jim Irsay isn't the only executive to face intoxicated driving charges. Last offseason, Broncos administrators Matt Russell and Tom Heckert were charged with DUI and suspended by the team; Russell, who struck a police vehicle in his second accident of the night he was arrested, was recently sentenced to seven months in jail. In 2010, Lions President Tom Lewand allegedly blew a .21, pleaded guilty to driving while impaired, and was suspended by the NFL for 30 days (which was later cut to three weeks by Roger Goodell). Jay Gruden, who is the new head coach of the Redskins, was arrested for DUI in 2005 when he was a coach in the Arena Football League.
It's not as though this is just an NFL problem. Of the many instances in other sports, Jason Kidd was hired as Nets head coach less than a year after he totaled his SUV (he was suspended for two games, which is 2.4% of one regular season). Jalen Rose was ordered to serve 20 days in jail after getting arrested for drunk driving in 2011 while he worked at ESPN. In 2007, Tony La Russa fell asleep at the wheel after drinking. La Russa did not face discipline (which, as Keith Law wrote at the time, was common practice) from MLB, a league that suspended 15 players for 50+ games last year because they were listed as steroid users on stolen documents.
The NFL has similarly baffling policies. Josh Gordon might miss this entire season for failing a marijuana test while Terrelle Pryor was suspended the first five games of his career because he had the audacity to trade personal memorabilia for free tattoos at Ohio State. Even if mandatory one-game suspensions are enacted for first-time DUI offenses, is that really enough?